The name of the blog is based on Amanda's experiences working night jobs. It was always after work that everyone dropped their "work" face and the most interesting discussions ensued. Anyone who has worked night jobs knows that such discussions are rarely linear and the topics discussed very random. After Hours is not a news blog, a daily journal or an overly intimate look at Amanda. It is her ongoing, after-work discussion where random thoughts become essays.
About Amanda Brooks — Escort, Author, Advocate
Amanda's escort work has spanned four continents: North America, Europe, Australia and Asia. Her career in sex work has encompassed stripping in upscale clubs, US brothel work, and domestic and international mid-range to high-end independent escort work. She's done almost everything on sex work bucket lists. Her two award-winning books are The Internet Escort's Handbook Book 1: The Foundation (2006) and Book 2: Advertising and Marketing (2009). She recently released The Escort's Notebook: A Decade of Writing on Internet Sex Work (2018).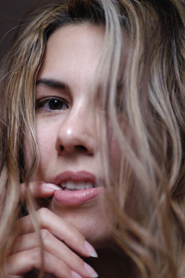 A passionate advocate, Amanda has served on the Board of Directors of two non-profit advocacy organizations for the human rights of sex workers, Desiree Alliance and Sex Workers Without Borders. Her TV appearances include The O'Reilly Factor, Fox's The Live Desk, and Australian ABC. She was interviewed for two documentaries: CNBC's The Business of High End Prostitution and National Geographic's Sex For Sale. She's been a radio guest on both domestic and international programs, including Playboy Radio, The Judith Regan Show and Michael Smerconish. Amanda has presented on sex work for Duke University, the Desiree Alliance Conference, a medical conference, and a conference on violence against women.
A native Texan, Amanda currently lives in the US. Amanda holds a double-major Bachelor's degree in English and photography.
Amanda does not offer free email advice on issues related to becoming an escort or working as an escort, nor is she a free therapist, nor is she interested in your ideas of books she should write.
Does she or doesn't she?
She did. You won't be able to find her.
About the design of this blog
Only dedicated readers will have made it this far 🙂
Amanda believes in giving credit where it is due. The hard work of others deserves to be noted.
The current look is courtesy of WordPress. It's the very beautiful (and free) Libretto theme.