Massive update…Pig's been arrested!! You can catch Jill and me gloating on our XXBN show. If you don't have time to listen, here's the recap.
Pig has been sending goons to harass friends for our location, up until last week. On Sunday, Jill got the news that Pig had been arrested Thursday 2/26 on felony charges. It seems the Jordan family was able to get an arrest warrant against him on the misappropriation of the funds they gave him to disburse to their children's trust. By "misappropriation" I mean that Pig simply used the money as his own. No doubt he spent some of those funds last spring to have Jill beaten and to pass his threatening and disjointed messages to me. Whatever he did with the funds, it seems the Jordan family has proof the funds are gone.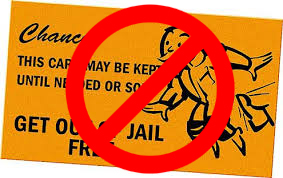 I'm hoping that Pig finally loses his law license. One would think; but then again, he seems to have the State Bar well in his rapidly-diminishing pocket. He paid his $250,000 bail and was re-arrested on the same day: 3/2, which is just hilarious to me. If you'd like to sympathize with Pig, his Harris County inmate number is SPN02781148. Here is a PDF summary of his arrest and bond.
Pig had a really bad week last week. His divorce was finalized just a couple days before his arrest. I don't know the details but I hope she got a lot. She did get a permanent restraining order against him. Based on the questions "reporter" Craig Malisow was asking about Jill, it seems that Pig hired someone to beat his ex-wife (and Malisow idiotically thought Jill did it because Pig said so). Sounds like Pig's tactic for every woman who doesn't do what he says. Now perhaps people will believe that he did what we claim he did?
Sunday evening Jill and I went out for a celebratory glass of champagne. (I had two glasses, Jill only had one because of the threat of an alcohol-induced stroke — one of Pig's many gifts to us.) We watched the sun go down over the clear ocean on a breezy cliff overlooking the surf washing over the rocks and beach below. Pig was spending the exact same moment in a smelly concrete box, probably rooming with someone named Bubba Lee.
We have waited over 2.5yrs and gone through hell for this moment. It was very, very good. The memory is one I will savor for the rest of my life. Jill said she is glad that she has lived long enough to see it happen.
This isn't the endgame but it is certainly the start of the burning of his little kingdom. We like to think we helped it along. 🙂
coda
In my excitement, a few things I forgot to add.
The Jordan family apparently is concerned about violence from Pig. In one of the documents we found, there was a notation about this very issue. The family may have been granted a restraining order. Would have to look that up again. If anyone cares to look, just do a Criminal Search at the Harris County Court Clerk's website.
I tried to get a copy of his mugshot but because I'm not a member of the media, I could not. If you are a member of the media and would like to get it, please contact me. The process is simple and done via email.
All this really gives me faith in the power of positive thinking. Back in July 2012, sitting in our lawyer J's office, signing the representation agreement, Jill and I both in pain from our injuries (which we didn't know the extent of at that time), I said that I wanted Pig's pilot's license, his law license, his marriage and his money. I was specific that I wanted him to lose those things, but not specific in how (I hoped to be the catalyst for these losses but again, it was an open-ended desire). I never lost sight of that goal, no matter what, even when it seemed impossible. I don't know what he has in his bank account but he must be feeling a bit of a pinch, at the very least. And he still has his law license but considering that his felony arrest was for crimes committed while he was acting as an attorney…he might not have it for much longer.
updates
10/21/15 — We finally got some information on what Pig has done to the Godwin family and it's Pig being Pig. Basically, he created a trust for a young man who was in an accident. The trust was funded by insurance settlement money. The young man needs lifelong medical care for his injuries. Guess who wiped out the account, and requested even more money to cover his expenses? This began on October 2012. So, if you're an escort who saw Pig after that date, chances are he paid you by stealing from a fund to take care of a permanently injured person. It makes me wonder just where the money he paid me was coming from. (I also assume the Godwin trust funded the crew in January 2013 who came to Dallas expressly to beat and kill Jill.)
11/13/15 — Pig also stole a dead man's money. Nice. Classy. (Document to be uploaded when I can, but this info is available in Harris County.) We found this out due to the lien against Pig's house, an effort to force repayment of the funds he stole, all of which I find very amusing.
Jill and I have finally been able to get a restraining order against Pig, after one of his goons admitted to planning on killing Jill via email. Some of these emails are public, some are not. It is nice, after three years, to finally get some legal support. How loud do we have to scream to be heard? Pig is not a good person, he is not honorable, he is not anything he purports to be. He is a thief and wannabe-murderer. But still a practicing lawyer in Texas. Texas is a fucked-up state.
11/29/15 — One of Pig's goons mentioned on the restraining order went ahead and broke it by harassing Jill's family. He was arrested, then released on a $25 bail. It was reasoned that since he was a former police officer turned PI, he just got carried away "defending" his client. Pigs helping Pigs.