This is the far more spectacular story I once promised to tell.
I began this history in mid-May, when Jill received her terminal diagnosis. Jill has read this fully and contributed. To the disappointment of many, she hasn't yet dropped dead. But we have both decided it is time to make public the true story of why and how she is dying. This story started as something else. Not a eulogy, not a memorial, a written memento mori of incidents and echoes.
If there is purpose in all of this, I leave it to someone else to find.
This is what Jill wants to be said, what I want to say, for now, so that it is said.
The history begins and ends with Jill.
In Jill's life, the chain of events has every link in place, starting with being an unwanted child from conception. Everything has fallen from that. Though the chain is clear, neither one of us have ever been able to discern a reason for each link, for the end. She often asked me why and I have no answer. Her conclusion is that she is paying for her sins, possibly from a past life. Why she should pay and in the manner she has while much worse people — such as the many who have actively contributed to her suffering — have not, is another question I cannot answer.
This is not the canonization of Jill. The better I got to know her, the more obvious her flaws became. Still, she did not deserve what happened. She has earned my gratitude and trust.
We discussed her death a lot, especially once it became clear in April that she was going to be killed. Her death is pointless on any scale, except to three lives whom it touches. The first is hers, of course. The second is a girl who has been dead for thirty years. The final one is mine. It is my fervent hope that Jill's death pays her debts and buys her peace. She says that it has.
Liz
To understand the Jill's actions of the last two years, you have to understand her past. You can read about it over at Maggie McNeill's blog and get the gist of it.
When she was fourteen, after a lifetime of neglect and abuse by her mother, she was kicked out of the house for refusing to have sex with her mother's boyfriend. She was on the road about six weeks and in Ohio when an attractive predator spotted her and brought her to his basement. She spent the next three years in captivity, usually bound in some manner. She was unbound for Bruce to "train" her. Once her "training" was complete, Bruce pimped her out as a professional submissive.
What that really meant was men paid Bruce hundreds, if not thousands, of dollars in the very early 80s to beat the life out of a bony, malnourished teenage girl. She ate so little she stopped menstruating. That Bruce made a thriving business off of her is horrific. The stories she's told me of various appointments are appalling.
To those who doubt, her stories are true. They're things only men would think up and most of the time, it's the mundane details that stand out the most to both of us. I've read stories from so-called trafficking victims who describe ridiculous "Satanic" rituals or elaborate setups. The truth is, the men who were Bruce's clients weren't very bright, in my opinion, and they had a lot of the same stupid fantasies and beliefs that most vanilla clients do — only much darker and violent.
Bruce was making very good money with Jill. (Since his advertising predates the Internet, we have always wondered where he advertised and how he had so much success. He didn't discuss the business with Jill so we don't know.) She lived naked and bound in a cold basement, fed a tuna fish sandwich per day, if he remembered to or wasn't punishing her. About a year into it, he brought home another runaway. She went by Liz but her real name is Maria Isabel Rojas and I look like her.
At first, Bruce set the girls in opposition to each other, telling Liz lies about the situation, forcing Jill to participate in Liz's "punishments." Liz hated Jill until she finally realized Jill was in exactly the same situation. Then they bonded.
They were sent out on doubles, earning even more money for Bruce. About nine months after Liz's arrival, they were sent to a basement full of men. The party was supposed to be three men for three hours, instead the two girls faced twenty men. The fee was $2000 and the men didn't feel like they needed to pay. Liz's job was to collect. Bruce had sent a driver who was outside waiting and doing nothing. The girls were beaten until the driver wondered what was taking so long and came down to investigate. He brought Bruce and three other men to pull the girls out.
Since she tried to collect the money, Liz took the worst of the beating. The driver took Liz and Jill home, with no cash. The girls were taken down to Bruce's basement. Bruce was furious and beat Liz some more, mostly in the head. Jill did not try to stop Bruce and has carried that guilt the rest of her life. Why a brutally-abused teenage girl in captivity who weighed about 100lbs thought she could do anything about a well-built 6'5″ man in a rage is beyond me. The driver and one of the other men actually stopped Bruce in an attempt to keep Liz from being beaten to death.
Liz lay on the cold concrete with her head on Jill's lap, just like she had on the ride home. They talked a little, Liz slurring her speech. She wanted to go home and see her little sister.
Liz was bleeding heavily from the nose, mouth, ears, and a gaping open-head wound — as though her skull had been caved in. She said she tasted salt and bitter at the back of her throat, which Jill believes was spinal fluid. Both Liz and Jill had lost consciousness at various times while being beaten by the men. Bruce told Jill to clean Liz with a towel, which quickly soaked with blood. Liz had stopped speaking by this point. She had been holding Jill's hand and she slowly relaxed her grip and her hand fell to the floor. Jill has never been sure whether Liz died or slipped into a coma. Bruce took Liz away.
The next morning Jill was packed into the trunk of Bruce's car and he drove them to Los Angeles, where they remained for another year before Jill finally escaped him. He stayed in SoCal and is currently a CPA.
When Jill first told me about Liz only a couple years ago, I was surprised. Jill hoped Bruce took Liz to the hospital and that she survived, was maybe living her own life. We both know that is a fairy tale, desperate magical thinking. Liz died, Bruce dumped her body where he could, and left Ohio. Liz was a runaway from San Antonio. She said her family wasn't looking for her. Liz had a hunger for life Jill did not and Jill feels the burden of guilt because she survived when Liz did not, and feels Liz paid for her survival. Liz may have been discovered at some point and is a cold case Jane Doe. Or she may never have been found.
Jill hadn't even mentioned Liz to her therapists but after we started talking about Liz, she did. It never eased her survivor guilt but at least she could talk about Liz as a person — Liz now exists in the memories of three people other than Jill. And now, at least, she is known to a few more people. She existed and is acknowledged.
That I so closely resemble Liz has haunted Jill since we first met in 2007. Then, in 2012, I lay on a floor on the verge of dying because of a man. Jill saved my life. She felt she owed it to Liz not to let another friend die if she could do something to stop it. So she did. And she has paid for her actions.
june 13, 2012 – proof that pigs can't fly
It is hard to know where to start with this day as everything that follows falls from this day. This is a long history but it's really the shortest explanation of events I can offer while still showing the links of the chain. I leave out a lot and it's still novella-length.
I had a client who likes to go to South Padre Island. He would rent a nice beach house. He's a Houston attorney whom we refer to as Pig (one of his email addresses gave me this idea, the first four letters minus the s). He also flies a small plane. I garnered Jill an invite to our next trip and since she loves flying, he promised he would fly us down from Houston.
Jill realized very quickly that he's a terrible pilot and had no idea what he was doing in a plane. She was in the copilot's seat and I was in the seat behind her (four-seat Cessna). He flew most of the trip at 1800 feet, deviating wildly from his flight path, merrily crossing through military airspace, transponder off, not responding to their hails. He couldn't find our airport and was lining up to land on the rooftop of the local Wal-Mart when Jill pointed out the actual airport to him.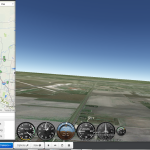 Jill understands flight better than I do and has written the next four paragraphs. Air Traffic Control told him to land on runway 17L. He requested and received permission to land on runway 13 despite this being less aligned to prevailing headwinds. He stated having "pull" with the airport and that it would be easier to land on 13 as 17L presented a more difficult approach pattern and that he was in a rush to get on the ground, to the FBO, and on with the vacation. Pig's "approach" consisted of flying west following an east/west country road adjacent to the airport, flying nearly westbound and making a sharp left turn to runway 13. Runway 13 means 130 degrees which is southeast. We were flying astonishingly low at 100 feet and I shocked at what I saw. We had crossed the arriving glide slope of the arriving airliners into the airport and were now adversely affected by turbulence. Equally astonishing was Pig's failure to attempt to level the wings and line up to the runway.
Upon final descent to 13 Pig and I discussed repeatedly that he was at too low an elevation upon approach as the indicators for elevation were visibly only red to us [notation: all four VASI indicators were red] and would have been red and white had we been at a higher elevation according to Pig. Pig caught that I was gaping at the four red lights and asked if I knew that the expression "four reds you're dead." I angrily told him that I knew exactly what the four red lights meant and assumed he would adjust for the low altitude by flaring, lowering the aircraft flaps, and increasing thrust to gain altitude. Instead, he boasted that he could handle this and did nothing to increase altitude.
We received communication just prior to landing of high vertical wind sheer on runway 13 which Pig stated nearly caused a King Air flight to crash due to wind sheer. Pig jovially said "Did you hear that?" Pig was confident in his skills to achieve a protocol landing and proceeded to land immediately on 13 despite radio traffic advising use of 17L to avoid wind sheer to arriving aircraft. Rather than follow standard protocol for landing this type of aircraft, Pig simply came in at 50 knots and shut the engine off to a full stop before touching down, which caused us to slam the runway. We immediately caught a wind sheer similar to the King Air Flight and our aircraft came up off the ground banking sharply left. The plane then slammed back down, rolling to the right. I slammed my head against the window, the impact knocked me unconscious.
Pig woke me up in order to assist him in restarting the aircraft engine while he boasted of the "heroic measures" he took to save all of our lives. As we taxied shortly after landing, Pig stated it was a vertical sheer that caused us, in his description, to lift 40 feet above the runway until we once again touched down very hard. Pig stated that he nearly rolled the aircraft and that we were very lucky to not have crashed due to his "ability" to handle the sheer but that he also admitted pilot error causing the rough landing. Pig's landing caused the right side of the aircraft to roll higher than the left and therefore the right side of the aircraft took the brunt of the impact. End of Jill's recounting of the landing.
To cap off the fun of landing, after Pig turned the engine back on and began to taxi, Jill says he received instructions to hold short for a FedEx A300 in the process of departing. Instead, Pig decided to shoot the gap and fortunately he made it or none of us would be here right now and none of what follows would've happened. (Spending time with Pig is sort of a game in seeing just how many ways you could possibly die while in his company. He drives as well as he flies.)
People refer to this as a "hard landing" but it's technically a "crash" because the engine was off and the plane was not under the pilot's control. (For some perspective on just how broad the definition of a "hard landing" is: Asiana Airlines Flight #214 was referred to as a "hard landing" during the initial news reports.) To illustrate what Jill and I experienced, imagine sitting in a plain old straight-backed chair forty feet above hard concrete, then getting dropped to the pavement while moving forward and tilted slightly to the right. That's exactly what it felt like because that's exactly what happened. The shock absorber on the plane was our bodies.
I invite any readers who play flight sim to use the parameters of this particular flight to try and land without crashing or flipping the plane.

The plane is a 1999 Cessna 182S, which is a fixed-wing, single-engine, four-passenger plane. The departing airport is West Houston (KIWS) and the destination is Harlingen (KHRL). Prevailing headwinds are 30-35 knots out of the south. Try flying most of the route along the coastline at 1800ft, 55 knots, and ignore military airspace. Approximately two minutes out from KHRL, approach runway 13 at roughly 100ft, maintaining 55 knots. Make sure all four VASI indicators are red on approach. When you're 10-20ft over the tarmac, shut the engine off. Do not use your flaps, they are fully retracted the entire flight, including takeoff.
I was sitting over one of the back wheels and the shock traveled right up my spine, I felt it in slow motion. I was horrified to feel my head trying to separate itself from my shoulders, along with the even more terrible, sickening sensation of my brain crashing into the top of my skull. The pain from my shoulders up was tremendous, enough to make me want to scream but I held it back, my last coherent thought was to not upset Pig. The pain and the shockwave rippling up and down my spine was all I was aware of for several minutes. I didn't become aware of the world again until we were pulling up to the FBO.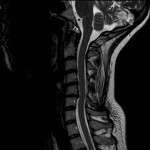 Jill whacked the side of her head against the window and passed out, waking up when Pig needed her to help him restart the engine. She got a severe concussion and brain edema. I got the extra-bonus package of injuries. The disc between C5/C6 is very herniated and C3/C4 is mildly herniated, I had severe whiplash and a severe concussion. Both of our concussions managed to hit every region of our brains due to the slight tilt of the plane when it landed, then settled, all the while still moving forward (which means our brains bounced both up and down and side to side, as well as front to back). Jill guesses I suffered a solid contrecoup concussion, which I felt as my brain painfully trying to escape my skull then crashing back down onto the base of my skull/top of my spine — not one of the recommended experiences of life. The pain was most intense in the lower right side of my head, behind my ear, deep in my head. That pain was the pain that made me want to scream.
I can relive the moment of impact if I want to, but I don't really want to. Even writing about it is more than I really want to remember. That moment of shock is always accessible to me, the passage of time has yet to dull its edge.
To clear up a common misconception: the head does not have to be hit in order for the brain to be concussed. Concussions happen when the brain slams into the skull. Trauma to the skull can cause this, but a shockwave of energy also causes this, which is why whiplash victims often get concussions and why soldiers in the blast radius of IEDs get concussions. Jill's head impacted the window, with the added impact of the headphones, which we believe gave her the brain edema as it was located exactly where the earpiece of the headphone was. My head hit nothing at all. I could care less what Pig's head did or didn't hit.
Pig seemed fine. He was secured in the pilot's harness. I had a lap belt, Jill a shoulder and lap belt. Jill immediately felt what had happened to her, I did not. I was in shock, which is not unusual for severe injuries.
in which i win a contest, but no good prizes
Forty-eight hours later the shock wore off and my most serious injury became evident. As Friday afternoon progressed, I became incredibly nauseated, threw up, and became unable to walk or stand. Jill sent Pig to find a drugstore and get me something for the nausea while she assessed my condition without his interference. As a former flight attendant, she has EMT-B training. She suspected a brain bleed or a stroke. I'd crawled into the bedroom from the porch and was clinging to the edge of the rug, terrified of falling onto the wooden floor (it was like being on the edge of a cliff), nauseated like I've never felt in my life even though my stomach was now empty. My vertigo was extreme and I was quickly becoming incoherent, my speech slurring (she says I gave her a natural history of menstruation for a reason that remains a mystery to us both, as well as babbling about other random crap – not that I remember any of this).
She knew the plane crash had caused this. We argued about calling 911, I wanted to wait for Pig since he would wonder where we'd gone (I vaguely remember this). As my friend, she listened to me, despite her better instincts and professional training. Her inaction at this moment has haunted her ever since, though I don't hold her to blame in any way for listening to my nonsensical wishes. She was being a friend, trying to respect my (very stupid) desires.
When he finally arrived, I was tucked into bed, staring at the ceiling or passed out, I'm not sure (Jill says I was still babbling on, though I have no memory of this). I was not aware of his arrival. She asked him what had taken him so long. He'd gone searching for a tattoo parlor so he could get a fake tattoo to "cheer me up." She told him I needed to go to the hospital. He said "God damnit!", balled both of his fists and reared back to hit her but she looked him in the eye (he's much shorter than her) and told him she wasn't someone he could raise his fists to. He very wisely backed down.
His plan was to get me downstairs and into the SUV he'd rented, lay me in the back with my head in Jill's lap and drive up and down South Padre Island looking for an urgent care. After multiple U-turns that made me moan in pain, fear, and nausea, he finally found one, then came running back out, deciding to drive us to the hospital after all (Jill later said the urgent care likely told him they would call an ambulance for me, making him scurry away). Which he did, unsafely and at high speeds. It felt awful, but at least I wasn't having to watch it. Jill later told me how many near-miss accidents we had only because other drivers managed to avoid him, including him running a stop sign, and very nearly t-boning an ambulance once we reached the hospital. Any impact in my condition would have killed me.
She looked at my head laying on her leg and all she could think of was Liz. She relived the ride home with Liz, relived Liz's last moments in the basement. She cried the whole way, something I didn't know until recently. She knew that if she had not been there, insisting I go to the hospital, that Pig would have simply fucked me and left me there to die on the floor. All he cared about was his Cialis-fueled "physical intimacy," like it meant something, like his 4″ penis was somehow important. After she told me of his actions, I drew the same conclusion. His further actions have only proven this, again and again. His actions culminate in Jill's approaching death.
At the hospital, Pig and Jill pulled me into a wheelchair and rolled me into the ER, but I was unable to remain sitting, I knew I would end up falling so I let myself collapse out onto the floor, Jill stuck her very lumpy purse under my head as a pillow. I pass out on the emergency room floor for thirty minutes before they deign to take me back and examine me.
If you've ever been to an ER, chances are you've never seen someone laying on the floor. Even other people in the waiting room walked to the window to try and get me help because they were disturbed by it (Jill tried, but they told her they'd call security on her). Someone willing to lay on the floor of an ER waiting room is in bad shape.

In my memory, I only laid on the floor for about two seconds and was somewhat annoyed at being yanked up out of my sleep when I barely had a chance to rest. Months later, Jill told me how long I'd lain there. My guess is the staff thought I was merely drunk.

Traumatic brain injuries make you appear like you're totally smashed but without any of the fun bits.
Two orderlies lift me up onto a gurney, Pig right there "assisting" but really just fondling my boobs (I was wearing a simple loose dress, no bra). During my stay in the ER, he put his hands on me every chance he got. Even the nurse attending me noticed. She didn't care for Pig, and neither did I.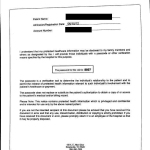 Unbeknownst to Jill or me, he'd signed in as my relative (which made his constant pawing at me even more disgusting). Later, he carried that ruse even further by getting the paperwork required for me to give him medical Power of Attorney. I never signed those papers (and have the original, unsigned documents to prove this), though he demanded to "direct" my treatment. He took this to ridiculous extremes, like trying to deny medicine they offered to me or answering questions directed at me, like the date of my last menstrual cycle (like he had any idea). He played the POA card with medical personnel but hid it from Jill who kept trying to get him out of the room for my sake. When I was conscious, I had to argue with the staff to correct anything he said, assuming he was not standing over me.
I have a vague memory of a nurse asking if Pig and I were related and I said no, confused as to why that even came up, then deciding it was the only reason they could think of to explain his presence since he was so much older than Jill or I. That we look very different and our names are very different should have left no question, but I didn't know he'd made himself out to be…what…my grandfather? Who knows?
I was in very bad condition. Apparently it took a number of tries for me to get the date correct — I didn't even know what year it was. I didn't know my own name on the first try. I don't remember being asked these questions. Most of my ER stay is what Jill told me, as my memories of it are very sparse.
Pig was constantly around, and twitchy. He nearly pulled my IV out a couple of times and I didn't want him near me. I didn't know I had the legal right to kick him out or I would have. He told the staff a story about a 1000ft mid-flight drop on the Southwest flight to Houston causing this and I tried to whisper the truth to nurses, but I was terrified as the man who hurt me was standing right there the whole time. I didn't need anyone to tell me that whatever was wrong with me happened because of the crash caused by Pig. During my brief bouts of consciousness I knew I had to manage his ego despite how I felt about him, and make sure he felt all special because I was trapped and dependent on him while I was here. I really just wanted him gone and to not have to deal with him. I could have relaxed a lot more if he had stayed out of the room.
Jill tried to help me manage the situation but she was almost completely discounted — we didn't know it was because he had positioned himself as my relative and lied about having medical POA. He never mentioned POA in front of Jill, apparently discussing this in the hallway with staff.
After pumping me full of anti-nausea drugs until I finally felt less queasy, I was taken for a CT (Pig answered the "Is there a chance you might be pregnant?" question for me). I was unconscious when the results came back. Jill said the doctor was rushing to us and pale. I had a 7mm mass in or near my pituitary gland. On my ER records, they note it as a subarachnoid hemorrhage. They also note it as a possible pituitary adenoma (not very likely) or a thrombosed aneurysm (probably not). They had to wake up the radiologist to come to the hospital to give me an MRI immediately.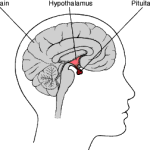 The only clear thing I remember about this is sitting up in bed after the doctor had left and Jill explained to me what he said (since I couldn't understand his explanation), triumphantly telling Jill that I beat her in the serious brain injury category (she'd had two concussions earlier in the year). I even used the phrase "In your face!" I'm not sure why I was so thrilled at winning that particular contest. Jill quickly conceded me the victory and made me lay back down.
Finally, the MRI was ready. I was given contrast fluid and Ativan in my IV (Pig tried to not allow them to give me the Ativan and I had to argue vehemently to get it — which wore me out but made me wonder why the hell I had to argue against Pig about my medical treatment). They wheeled me through corridors until all of us parted company at a set of double doors. Jill grasped my hand, hers icy. I was wearing her sunglasses with my eyes closed because anything other than almost pitch black hurt my eyes and head. She wished me well and good-bye. I was cheerful. They wheeled me out into the warm, dark night because the MRI was in a small building outside the main hospital. I was thrilled at the quiet, Pig-free space, and enjoyed the stars overhead. (Given how nearsighted I am, plus wearing non-prescription sunglasses, star-gazing was impossible – just my brain-damaged hallucination.)
The two orderlies raised me onto the MRI machine. I tucked Jill's glasses in the V of one of their shirts. They wrapped me up like a burrito, in several blankets. They made me snug as a bug in a rug. One of them stuck what I thought were headphones in my ears (no, just Styrofoam earplugs on a string – a fact I didn't realize until I had a neck MRI a month later). I was warm and snug, I felt great. I closed my eyes as the machine began moving. Inside I was treated to a sound and light show worthy of Fantasia. I have vague memories of it but the music was incredible, often tribal, and the light show emotional, counterpointing the music. Sometimes the music hinted of electronica as well. I loved all of it.
At one point it all stopped and they pulled me out to adjust the contrast. I was a little miffed at having my fun interrupted and blankets unwrapped, but was happy once again when they wrapped me up and the machine pulled me back in. When I came out the second time, I knew the fun was over. I was given the sunglasses and the earplugs were removed. I missed the MRI almost enough to cry.
Apparently it was a 90 minute scan. During that time Jill and Pig sat together in a hallway by the double doors. He sobbed great crocodile tears, except when he was badgering and attempting to bribe the hospital security guard to open up the Starbucks and make him some coffee. He was capable of turning his tears on and off like a faucet. He should've been an actor. He didn't want to leave the hospital to get food and lose his authority over me.
Jill was terrified. She knew that if the reading was bad, I would be wheeled directly into surgery and the possibility of my death on the table. She didn't know if she would see me again. Though she has joked that she's never quite forgiven me for that 90 minutes she had to hold Pig's hand and listen to his bullshit while she was grieved with anxiety. I can't blame her — it's asking a lot from a friend to endure Pig's histrionics.
This was the closest he came to admitting all this was his fault: he said he very worried that he had caused my injury by his landing errors and that he would never forgive himself if it were true because he loved me. "I could never forgive myself if I did something to harm that girl or caused this. I love her so much." Followed by more sobbing.
Pig – there is zero doubt you caused my injuries. So don't forgive yourself. I insist.
Back in my room, Jill asked me about my experience. I raved about it. She was skeptical. (If you want to know what an MRI really sounds like, click here. It ain't Fantasia.) She asked me if I knew what MRI stood for. She says I shouted "Magnet…Information…" whereupon I passed out for 20 minutes, woke up, yelled "Device!" and passed out again. I have only the slightest memory of yelling this, minus the time gap.
They declared the MRI clear. I have never received my images from the hospital so I have never had another professional opinion on the reading. But according to my research on subarachnoid hemorrhages, it often takes several days before it shows up on an MRI. Also, I don't have insurance and Pig was seriously annoying everyone who had to speak with him. They discharged me with some meclizine and ondansetron. (Meclizine is useless with serious concussions. Ondansetron, aka anti-nausea medication, is useful.)
I was dressed, with lots of pawing from Pig, wheeled out, loaded into the SUV and driven at normal speeds back to the beach house. I followed Pig up to the second floor, Jill behind me to hold me steady. I didn't want Pig touching me. I undressed, crawled into the middle of the bed and passed out.
Jill was in the kitchen having a snack when Pig came in for some bourbon. He wanted her to drink with him, she kept declining. He wanted his vitally important "physical intimacy" no matter what and no matter from whom. (Cialis addles the brains of the men who take it, psychological clearance should be required before getting it). She went to her bedroom. He eventually came into our bedroom and got in bed with me. I felt him practically on top of me, but I decided I would just put up with whatever happened as I couldn't endanger myself by balancing on the far edge of the bed (how I normally slept with him). I passed out again. He left me alone, other than his initial pawing at me and being mashed against me the rest of the night.
After reading more about the type of brain bleed I had and gauging my condition, it was serious. I had about a 20% chance of survival. Jill believes that being vegan probably saved my life as my blood would clot more quickly (I eat a lot of greens, especially spinach and kale). I honestly didn't realize how serious my condition was until nearly a year later, when Jill read the ER records that I had managed to get. While I've never had any other doctor actively revisit the ER notes or images, it's clear I suffered a traumatic brain injury that very likely involved bleeding and subsequent clotting. Having zero history or genetic predisposition of high blood pressure, drug addiction, or any type of blood/circulation problems, it's clear this was caused by an injury.
It's easy to underestimate the severity of one's condition when one spends most of the time unconscious. We were in the ER for eleven hours. My memory keeps telling me it was about three, at most.
In case anyone is wondering, neither of us are afraid of flying. Both of us hate landing.

The exchange between Captain Reynolds and Wash at 1:32 is great.
battlefield triage
The next morning it was obvious the beach trip was canceled. Pig had to fly the plane back to Houston (less than twelve hours after having his wee-hours-of-the-morning "toddy," which violates FAA rules about flying sober) and I was terrified of being forced onto it. He wanted me to go to Houston so I could be near him. The only thing I wanted was to get as far away from him as I could. I was still mostly incoherent and couldn't stand or walk without help but Jill helped me. She wanted to get me out of there too. After lots of arguing between him and Jill, we agreed that she would drive me to Dallas. At the time, I didn't know how badly she was injured — she hid it from me in her effort to save me.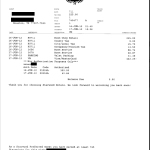 She drove back to Dallas in the rented SUV, stopping overnight in Houston (Pig booked and paid for the hotel). The trip was very hard on her. She called the border patrol agent at a checkpoint "ma'am" and he didn't appreciate it. Later I woke up and yelled at her to turn off the damn radio because I was trying to sleep. She mimed turning the knob since it was already off, and I went back to sleep, satisfied. We nearly got lynched at a highway rest stop when Jill helped me to the bathroom and a group of rednecks at a picnic table thought we were lesbians because I was draped over her, taking stumbling, shaky steps. We were saved because Jill sat me on a bench to go get the SUV and I nearly wobbled myself off it – I couldn't sit up without assistance.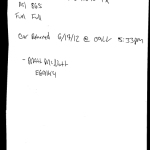 Shortly before reaching Houston, I was awake and coherent enough to sit up front and she filled me in on everything I had missed. That's when I found out that Pig would have left me on the floor to die if Jill hadn't been there and about him faking having medical POA. Jill hadn't realized he faked POA until we talked and I looked through the pile of paper I had from the hospital. As a lawyer, he cannot claim ignorance of the law for his actions.
He was texting me constantly, trying to get me to release my entire medical history to him (he tried to get this at the hospital too, which wasn't happening since they weren't there to be his fulfill his fantasies). I shut him down, but not without having to put up with him throwing a temper tantrum. Texting was difficult and made me nauseated to have to concentrate on remembering how to spell, I was barely literate. But it was better than having to talk to him. Keeping track of a conversation was difficult enough with Jill. Often, we would simply fade away into silence, completely forgetting that we had been talking or what had just been said.
Traumatic brain injuries are fun! It's like extreme dementia but while you still have a young enough body to make people think you're just on drugs or completely shitfaced.
Below are the few Pig texts I have saved from that day. Who knows what he was really planning? Clearly he wanted me in Houston, dependent on him and his doctors for my recovery, possibly the rest of my life.

Pig 6/17/12 3:05pm
Did not mean to upset you with suggestion. I was trying to run expense thru business to maximize tax benefits and avoid extra hassles with dr ie they will not bill me and you have to pay first. Anticipating a problem, I was looking for a solution. No offense intended, sorry you felt it was an intrusion.

Me 6/17/12 3:09pm
It is a major thing and not worth it just for a tax break. It is massively intrusive. I know you will pay for the bills. They may offer a discount for cash payments.

Pig 6/17/12 3:16pm
it's not just tax break but you can figure it out. The doctors I use only see patients thru referrals. So if the docs tell you their practice is closed, let me know and I will send you a general list.

Pig 6/17/12 3:41pm
to provide further comfort, I will not inquire about your condition and let you determine need to know status. Be happy and get well. [He immediately makes a liar out of himself by inquiring about my condition from both Jill and me multiple times a day, every day after this, throwing tantrums if he is ignored or if the answer isn't detailed enough to suit him.]

Me 6/17/12 3:43pm
no need to get hurt over me simply drawing a very sensible boundary. [He was still a client, after all, and the one who had put me in the hospital. I owe him nothing.]
Once in Dallas, Jill stayed with me and we spent the time in hotels until the first week of August when I move into my new rental, which I'd already viewed in May. I wasn't living in Dallas at the time and we needed to be there to be close to hospitals and doctors. She was in terrible shape too. But she made the decision that I stood a better chance of recovery than she did. It was survival and I was the healthier of the two of us. All efforts were made to help me, even at the expense of her own health. Her brain edema was terrible and permanently affected her, but it was far from her first concussion, nor even her first serious one – which is why she made the decision she did. Her brain injury is as permanent as mine, but I got the added bonus of a severe neck injury and a damaged pituitary gland.
Not that it did much good. I went through a university medical system, was diagnosed with serious head and neck injuries, and yet the doctors I saw did nothing. I paid out of pocket and it cost lots of money that I will never recoup.
I took testing to try and get into a cognitive therapy/rehab program. The doctor immediately disliked me and though the test results proved I had a TBI (traumatic brain injury), she decided that I was faking it all for the lawsuit we had filed against Pig (more on that shortly). We also strongly suspect her of talking to Pig without my permission. Many months later I complained to her governing board but nothing was done since I lacked "evidence" despite the obvious personal bias she exhibited in her report on me.
Ultimately, after the cognitive test results, the main doctor I had been seeing for four months diagnosed me as having a "mood disorder" even though he had my ER records, my post-concussion diagnosis from his own hospital, images of my neck trauma from his own hospital, and we discussed my being in a plane that dead-dropped 40 feet onto the tarmac with every visit. He seemed completely mystified that I hadn't shown any improvement despite receiving zero treatment. Brilliant diagnosis.
It wasn't until Jill went home in August and saw her own doctors that she found out she was suffering from a brain edema, as well as a severe concussion (she knew about the concussion). There was little to be done but her symptoms were treated as much as possible and she had marginal improvement once she was given Amitriptyline.
We had gone to an ER in Dallas that summer when her symptoms were very bad. After testing her for every single drug known to man because they thought she was a drug addict who decided to go to a hospital instead of finding a dealer (she was clean since she doesn't use drugs), they ran a CT, saw her brain bruise and felt her right ear which had been draining clear fluid since the plane crash. They diagnosed her as having a head injury. In her discharge papers, they give her a list of symptoms to look for and to come back for treatment if she exhibits any – all of which she was currently exhibiting during the ER visit and was the reason she was there in the first place. American medicine is great, isn't it?
Brain edemas often won't show up on a CT and require an MRI to diagnose. Though any halfway competent doctor could have seen that Jill had every symptom of an edema, the fluid drainage is a classic one.
In January 2013, Jill came to Dallas and helped me find new doctors who treated my symptoms and injuries and I had improvement. We both know that I lost a lot of ground those crucial first six months that I'll never recover. A traumatic brain injury changes a person and I have obvious cognitive limits. My intelligence and creativity were the one thing about myself that I took pride in. My creativity is gone and my intelligence has had a noticeable chunk taken out of it. The best I will ever be was June 12, 2012.
My mental abilities will decline with every year. Basic functions of my body have dramatically changed due to the damage to my pituitary gland. (Pituitary damage from shockwave concussions aren't unusual.) The left side of my body is weaker and far more unbalanced than my right. I know I used to be different than I am, but I'm starting to forget exactly how I was different – often there is only a vague, frustrating sense of something not being right, but there is no way to make it right. Or I have the feeling of "I used to know how to do this" but I cannot figure out how to do it now. I often get stymied by very simple things. My short-term memory is poor, my vocabulary and writing ability crippled. My photographic memory is gone and my ability to learn is almost gone because I am a visual learner – yet I can no longer mentally produce or remember images. A lot of circuits in my head are broken forever.
Jill sacrificed herself for my sake and I can never forget it. No one else was stepping forward to actively help me, even doctors could have cared less. Certainly no one sacrificed for me. What I have recovered – and it's far more than I despaired I would in those first horrible months – I recovered thanks to her.
doing it for the money
I saw Pig twice more. The first time was exactly a week after being in the ER. He came to Dallas. He wanted to me to wear my "finery" so I had to get my fancy clothes (the round-trip was ruinous to both of us even though Jill drove) and totter around on Jimmy Choo platforms for an evening.
Pig 6/19/12 1:32pm
Great. For dinner, you want to dress in your finery?
I had to get my hair done, which was hell even though the stylist was very nice and as accommodating as possible to my pain and whiplash (I said I was in a car accident). Jill stayed in the hot car during my hair appointment, furious I was having to go through this when I needed to be in bed resting (rest and non-stimulation is the only real treatment for a brain injury during the acute phase). She said Pig had emailed her, telling her he knew that dressing up and going out would "cheer me up." My problem was not that I needed "cheer."
Jill drove me to Pig's hotel and hated every second, she wanted to kill him. (I was unable to drive – it was beyond my mental capacity at that time.) She did not want to leave me there with him and felt that she was doing me wrong by playing courier. She had her phone on and we had a system of emergency codes worked out (written on paper for both of us since neither one of us were able to remember anything). Neither one of us trusted Pig to call 911 if something happened to me, so I would text her with the appropriate emergency code in the event of an emergency. She had all the needed info ready to go, including our room number, which I gave her as soon as I had it.
Pig had a room on the 8th floor even though I had requested as close to the ground as possible. After making it through dinner, nauseated and in pain from going up and down the elevator, I get undressed and get into bed, exhausted. He comes out of the bathroom in black compression shorts (a short, overweight, very white, 70yr old man man who looks a lot like this guy and yes, I cheered with furious glee when that old guy was beheaded), which at the time only confuses me as to why he was wearing them to bed. Upon reflection, I think it was his way of dressing sexy. (Every woman who hears this part of the story reacts with disbelief and absolute repulsion. For once, being brain-damaged helped me as the true impact of the moment just passed me by.)
[pullquote]All hotels, regardless of their star-rating, serve the exact same lumpy oatmeal.[/pullquote]
He then spends the next 90 minutes talking to me before I finally give up and pass out. I know he wants to have sex, but since he isn't actively doing anything about it, I don't initiate. I don't want to have sex, I want to sleep. I'm in pain, I'm sick, I'm exhausted, I don't want to be here. I don't want him touching me, I don't want him near me. I hate him. But I know the deal: fuck him or he stops paying my medical bills as he has promised to do and is already doing, even though right now there isn't yet much to pay.
And so in the morning I do. I have only a vague memory of this, mostly a struggle to keep my lumpy hotel oatmeal down. My clearest memory begins with Jill arriving early to pick me up (thank you again, Jill). I get out of there as fast as possible, Pig trailing behind.
Pig raped me. It took me a while to realize this but eventually I did — it's why I felt the way I did. I had sex under duress, which is rape. I had sex when I was mentally incapacitated to the point where I couldn't drive, which is rape. I had sex when I was physically incapable of living independently, which is rape. Verbally and emotionally forcing someone to have sex with you in order that their medical needs might be met is rape. I had sex a week after nearly losing my life because of injuries sustained by the man who was insisting I have sex with him, which is rape.
Back at our hotel, I see grass in Jill's hair and some sort of white, paint-like flakes stuck to her cheek. We finally deduce that she passed out near the entrance to the hotel on her way to pick me up. The white flakes are from the newly-painted curb, the grass from the little patch of greenery by the door. This is bad, as she undoubtedly re-concussed herself when she fell. We are both disheartened about her passing out. This would not have happened if she didn't need to come get me from Pig. She needed to be in bed resting as much as I.
I take a steaming hot anti-Pig shower, Jill helping me to make sure I won't fall. The TBI has destroyed my balance and it remains poor, though I can now shower on my own, usually by balancing an elbow against the wall or leaning against it entirely if I'm really having problems.
I hate Pig for forcing me into having sex with him, I haven't even had sex with my boyfriend yet, I'm still too hurt to want sex or safely be capable of it. Pig is not a forcible rapist, not by any measure. But he likes his coercive situations, it's where he gets his jollies, where he feels powerful. He's sickening.
Jill knew how I felt about Pig. I woke both of us every night screaming from nightmares of being trapped. There's more going on than I'm writing about — Pig was doing his level best to put his lasso around my neck. He had the power to do it and he knew it, the system was on his side. He likes to call himself a "racehorse" and I always respond that I'm a wild horse. I don't do lassos, fences, or ownership. Injured and helpless, I was terrified of being lost to Pig. If Jill hadn't been there for me, I probably would have been.
He booked me for another overnight two weeks later, July 6 (Jill and I prepare a set of emergency codes again). This was the last time I've seen him and the last time we had sex. Again, I did not want to. His touch made my skin crawl. I hate him, he is repulsive. But I had to make money, I had to be a safety net for Jill as much as I could — I had a responsibility to her for what she was sacrificing for me. I had to get my medical bills paid as long as possible. I had to do what I could to secure my future because it had just disappeared.
At some point in the darkness, he said it was the best sex of his life. I didn't know if he was making some sort of gruesome/sarcastic joke or being serious. Either way, my gorge rose, sickened at what was happening, hating him so much I came within a single arm movement of slamming the heel of my hand into the bottom of his nose. Was I really ready to sell my soul to this person whose sole redeeming quality was his money? No, I would find another way to survive. I'd already gotten what he owed me (except for Jill's and my ongoing medical bills). I would find a way to uphold my responsibility to Jill without having to sell myself to Pig.
[pullquote align="left"]
No other client, no matter how much I might've disliked him, has ever created the compulsion for a psychic cleanse. Only Pig has that distinction. (Because he raped me.) [/pullquote]
The need for a psychic cleanse was so strong that I spent money I didn't need to spend to repeat that exact evening a week later with my boyfriend. He was delighted with the special surprise and we had a wonderful time. The taint of Pig was washed away that night by someone who cared for me. Jill spent that night in our hotel sleeping deeply, her phone off, knowing I was safe and happy for that one night.
pigshit begins
A little over a week after this I wrote a sharp email to Pig telling him to back off. (It was my last direct contact with him for almost two years). He wanted far more access to my life than I wanted him to have. He was paying my medical bills and dancing around the fact that he caused all this. He wasn't paying Jill as he had promised, even though he supposedly had hired her to take care of me. I was barely literate and having to deal with his constant need for contact was more than I could handle. Writing a single email took an exhausting 1-3 hours and would still be riddled with word salad (I still toss word salad when I get fatigued, verbal as well as written). Jill took the brunt of it for me, talking to him on the phone, emailing and texting him too. I kept telling her not to, but she was trying to spare me of having to deal with him. I had briefed her on both of the overnights and she hated him possibly more than I did.
He fired back a nasty response and cut all ties to me. Honestly, his response made me laugh and him cutting ties was the desired result. I had all that I was going to get from him. I had a cushion of savings to live on while I healed. I hoped I would be okay. My biggest expense was medical bills and eventually, they ate my savings.
In one of his emailed tantrums he sent me a thinly-veiled death threat that also included my mother (I forwarded the email to her). Jill suggested I get a restraining order against him. I tried, but as soon as the county social worker heard that I was an escort, she shut down. She didn't care. She asked if he had beaten me and I said no, because he hadn't. He had only permanently injured me through his complete stupidity, was willing to have let me die on the floor, and was more than willing to force me to have sex with him. But a beating? No, so none of this counted. (Those of who you think women have all sorts of "resources" to protect themselves from men can fuck off. I've seen again and again – we don't.)
Still, I created an autoresponse just for his email addresses telling him that if he contacts me again, I'll get a restraining order against him. It stops him from contacting me. Though it has the unfortunate effect of focusing his attention on Jill, it proves that a) I could get a restraining order against him though I'd probably have to pay for a lawyer to get it done, b) he fears a restraining order, and most importantly…c) he knows he's breaking the law.
Jill and I look into hiring a personal injury attorney for the plane crash and hire one, whom I'll refer to as J. He seems promising. But in the end, he betrays us as well.
In late July, when Pig was scheduled to go on an Alaska cruise, Jill began getting weird voice mails and texts to her work phone number (which Pig knew). She traced several of them, including one who was this old Shriner from Myrtle Beach, SC telling Jill to go jump off a cliff. She traced another to a bar in Port Angeles, WA, presumably where the cruise ship docked. Sure, it sounds laughable, but these random people calling were clearly doing this on Pig's behalf. What was the point? It's no secret that Pig and Jill disliked each other on first sight. Was it about the lawsuit? None of the messages had a clear point, other than absolute hatred of Jill and a wish for her death.
Since Pig is a pathological liar, we knew he was spinning some dramatic story of woe in which he was the victim, we just had no idea what it was (and still don't). We assume he wasn't telling anyone that they were harassing two brain-damaged hookers — that would put Pig in a bad light and he wouldn't do that to himself.
The death threats continued over the next several months, interspersed with some polite but insistently repeated offers for all of us to meet for dinner at a Dallas restaurant owned by a man reputed to have organized crime connections. It was unclear what game was being played or what the messages of hate directed at Jill were really about. It got tedious after a while. Our attorney said nothing about any of this even though Jill let him know of every incident, even though it was clear Pig was harassing us via proxy — which I thought should have been an issue in the context of a lawsuit.
We assume Pig found some of these idiots due to being a criminal defense attorney. Jill tracked several of them via Facebook. They were all vague and confused messages of hatred, sent by trashy morons. Was he actually paying them? If anyone reading this likes threatening strangers over the phone for money, have I got the employer for you!
the doubletree hotel attack
Jill came to visit me in January 2013 and help me find new doctors. The emailed threats suddenly escalated to describing gruesome violence, along with personal details of both of us. We were being tailed around town by a guy who lived near me; ironically, he taught self-defense classes for women and wore his black satin dojo jacket everywhere. (One of new the threatening emails included her coffee order – easy for the Karate Guy to know since he was sitting across from us at the neighborhood Starbucks.) We debated going to the police but there wasn't really anything the police would do. Besides, they were more likely to arrest us than Pig. Pigs stick together.
Then one day she went to work. She took my car to the hotel she had booked. I couldn't go with her as lobby-security because I had to deal with a heating problem in my place. At the hotel, her senses tingled. Trying to find a place to park, she was blocked by a truck and the male driver asked her for directions. She felt she was being observed in the parking lot by a woman and a man. The bellboy kept trying to take her carry-on-sized bag from her and wouldn't take "no" for an answer (this is not a hotel renowned for bellhop service). Everything felt wrong as soon as she walked into the hotel. In the lobby she saw two men, one whom really attracted her attention. Both were looking at her as if they knew her, which is what drew her attention. She knew they were paying attention to her but it wasn't as though they were checking her out.
But she went ahead, checked in, and went to her room. We think the goon rode up in the elevator with her, we're not sure because she wasn't at her best and her attention was now distracted. All she knows is that she gets to her room and suddenly a man is behind her, shoving her into the room and beating her head with a loaded gun. He threatens her with the gun. "Forget what you've read. Don't believe everything you see." With this cryptic statement, he punches her in the face and anally rapes her, promising it was a lesson she'd never forget (several concussions later she mostly has – sorry goon, you weren't that memorable). He threatens to shoot her, but a platoon of college cheerleaders running up and down the hall distracts him and he leaves.
It's quick, about three minutes, she tells me when we later talk.
She has two back-to-back clients coming right after the attack so she sees them, then calls me. She's afraid to tell me what happened, afraid I'll blame her and be mad at her for some reason. I'm horrified and demand she drive back to my place as fast as she safely can, to cancel work. She gets there and I examine her head. It looks like someone stuck ping-pong balls under her scalp and the left side of her face is bruising. I have an ice pack for her.
She tells me what happened. She describes the man in the lobby, who is a longtime client of Pig's, a Lebanese man named Bashar. I know this because I've had dinner with him twice. Pig assists Bashar in his various businesses and apparently Bashar was returning a favor. Or perhaps it was a trade of services as we both know the goons were on Bashar's payroll and I strongly suspect him of having organized crime connections because of what Pig does for him. The whole situation was very different in tone than the random low-lifes Pig had paid to make threatening phone calls and emails to Jill. These men were professionals. Regardless, Pig and Bashar conspired together to assault Jill with a deadly weapon, threatened her life and probably would have killed her. These are felonies, FYI.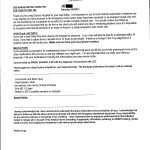 Jill did not want to go the police, and though I still have misgivings about it as I would've liked to have gotten the hotel security footage, I supported her decision. She would have been arrested, we're both sure of that.
The attack happened on Friday January 4, 2013. Saturday Pig flew to Addison Airport. We never saw him, we know this because his flight showed up on FlightAware. I took her to a small hospital on Saturday, where she was diagnosed with a concussion and brain bruise.
When we told J about the attack, he berated Jill for not going to the police. He took no action and didn't seem to think it was that serious an offense on Pig's part, nor did he feel it was connected to the case. In hindsight, perhaps he already knew it wasn't.
the goon on the plane and revelation
A few days after this, she is ready to leave. The night before her flight, she receives an email telling her she will be shot as she comes out of the terminal in Raleigh. They have her flight number and seat number. We don't know what to do. We sit on my bed, quiet. What does one say when one's friend is about to be killed and neither one of you can stop it?
Fortunately, instead of shooting Jill, Pig spends $8000 on a last-minute ticket to put a goon on the plane. The goon changes seats to be near her so Jill has no idea what his original seat is. He spends the 2.5 hour flight to Charlotte explaining to Jill that Pig loves his wife, doesn't love me anymore, Pig is breaking up with me and Jill needs to break the news to me easily so that I won't be crushed. Pig will hurt her if he finds out that she hurt my feelings when telling me that he is dumping me. Jill actually makes the goon repeat the crux of the message because she could not believe what her ears told her.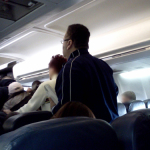 The explanation of Pig's actions is probably the most bizarre moment of this entire saga; it's easily the funniest. She was suffering severe pneumonia and made sure to sneeze all over the goon the entire plane trip and cough in his face. She also wiped her snot on his sleeve. I don't know what Pig paid him to deliver the message, but Jill happily reported the expression on his face said that it wasn't enough. She said the hardest part of the trip was not laughing when the man explained to her the point of all this.
After she gets the point of the message, the goon makes her delete all of Pig's emails and info on her iPad, not realizing she's already backed this up a number of times and I have copies of the backups as well. Apparently Pig sees these emails as "evidence" though of what, I'm not sure. The bigger evidence is the injuries we've suffered due to his stupidity in the pilot's seat, on the way to a private vacation in which he was paying for sex, but let's never mind all that.
She gets off the plane on her short layover and texts me. I'm in bed with a cold. She tells me I'd better be sitting down and that I can't guess what she's about to say, but she's safe.
As soon as she gets into a quiet corner, she calls and tells me. I laugh so hard I'm choking and almost fall off the bed trying to breathe. Tears are streaming down my face into my ears as I cackle like a hyena. I laugh so hard that my diaphragm is sore after.
This is why they almost killed Jill?
It's so abysmally stupid. We both assumed the harassment and attack had to do with retaining J to sue Pig for our injuries. Never in our wildest conjectures had we imagined that Pig worried about Jill "witnessing" the "love" he and I had "shared." What were either of us going to do with any of his declarations of love to me? Neither one of us ever believed there was some grand love affair going on because…there wasn't. He's a client. He's married. He's twice my age. He permanently injured both of us. He was perfectly willing to fuck me and let me die on the floor. He raped me twice. We hate him. We were putting in a lot of effort to avoid him, while he was the one making a lot of effort to get in contact with us.
She gets on her plane to Raleigh and makes it safely home. More or less, things go quiet, though she has two burglary attempts at her apartment and a gold SUV keeps following her around. I have someone rattling my front door one morning in June but that's it, as far as I can tell, on my end.
During her April 2013 visit she worked a couple of days and I sat in the hotel lobby as security. There was a possible goon in the lobby keeping tabs on me keeping tabs on him. It was sort of comical. At least her clients were okay. I spotted each of them as they walked in and would quickly text her. My gift at client-spotting was useful! We also got followed a little bit by Karate Guy in his black satin jacket.
the security conference
In February 2013, we go to another city far away to hold a security conference. Only we attend, but it's a weekend of pooling information, testing theories, making plans, and laying groundwork. The attack made it clear that we're both in danger from Pig, even if he thinks he's successfully dumped me. We set action-dates for various things. Hiding is the best choice for us, the one women have chosen for centuries when dealing with a violent man.
So we do. I am hiding still. I can count on one hand the people who know where I am and Pig has worked hard to kill the one most easily-accessible to him. My family doesn't know — I will not endanger them by telling them or even leaving hints.
Not that my mother cares. After the February security conference I tell her about the danger we are all in because I felt my family should be warned, I was scared for them. Her reaction was to accuse me of lying about everything, engaging in drug trafficking with Pig, and that I'm greedy for pursuing legal action against him. (My mother never commented on whether or not she felt Jill was being greedy for pursuing legal action against Pig.) While I accuse him of many things, drug trafficking is not one of them.
I no longer speak to her. She turned her face away from me for being honest, telling the truth, giving her a warning, and asking for advice and a small amount of help (not monetary help). I did nothing terrible to her, nothing to warrant her reaction. I certainly did not lie to her, but my word is clearly worthless in her eyes.
I'm fairly certain the real issue is that she feels I'm getting what I deserve for being a sex worker.
don't leave the foxhole
Jill had to visit Raleigh in the fall of 2013 and was tailed almost continuously by the gold SUV. She got a few weird phone calls.
In February of 2014, we had a serious falling out. It started with my complaint on how she had handled a non-Pig-related situation, but Jill contributed to the disagreement in full measure. Unfortunately, she made the decision to move back to Raleigh in March. She knew as she was flying there that it was the wrong decision and I wish she had told me — I would have worked with her on finding another solution to keep her safe, no matter how mad I was with her. She stayed silent and punished herself. I got to watch my friend dying from long distance, able to do nothing to stop it.
On Monday, April 7, she is attacked by two goons in her apartment complex parking lot. She describes the two goons as white with shaved heads and brownish goatees, late 20s to mid 30s, one around 5'9″ the other around 6'1″, both around 250lbs. One had a semper fi tattoo on his left forearm. One was clearly Southern, the other had a NYC accent. She says they look like "any of 100k other shaved head white guys."
From her email to me:
They grabbed my arms and pulled me into the woods and told me they wanted the location of [Amanda Brooks] and I could give it to them or they could take it from me. The one with the NY accent told me to make it simple and tell them where she was. I told them that I didn't know where she was. Again the NY guy demanded punching me in the face telling me that I knew where my best friend was or I could call her and ask. I told him to fuck off and that I wasn't giving anyone any info about her and shoved him trying to get past him and run. He caught me by the hair, knocked me down and dragged me deep into the woods.

The rocks in the woods where she hit her head and was sexually assaulted. Click to enlarge.

The NY guy violently shook my head while the southern guy said let's turn her brains into scrambled eggs. They discussed that it would be easy since they already were. The southern guy asked me again. Where is [Amanda Brooks]? I didn't say anything and tried to pull free and run. I got a barrage of punches to the stomach, the back, the head and fell into a rock which knocked me out briefly. The NY guy pulled me up by the hair and shook me violently saying it wouldn't stop until I told them where [Amanda] was. I don't remember who held my neck and who kept slapping me in the face, one said I was fun because I had an attitude. They shook me violently again, everything felt like a kaleidoscope and I kept vomiting which stopped the assault. The southern guy said they didn't want to hurt me. That someone simply wants to rekindle a love with [Amanda], or some variation of that, it was explained more than once as a man who simply wants to show the love he once shared with [Amanda] and that they weren't going to hurt her, they just needed her address. The southern guy said to the NY guy to hold me down and said "the bitch looks hot and that he was rock fucking hard" and said something to the effect of let's "take a break and have some fun and get back to work in a few" He shoved me on my back lifted my dress put his knees in between my thighs and started to undress when a neighbor came out and told them to get away from me in Spanish. They both said fuck or something like that and ran toward the parking lot and I believe drove away. I did not get a make or model of the car or a direction that they went other than the parking lot. I rolled over and threw up again, the neighbor talked with me and advised he would take me to the hospital and took me to Rex Hospital where I was diagnosed with a concussion. I did not discuss the sexual assault because I did not want to start the process of a sexual assault investigation because I was not raped.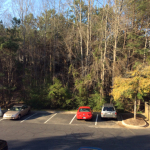 A police report is filed and nothing happens. We're both thankful her neighbor was paying attention.
Their message that Pig wanted to "rekindle" the "love" that we "shared" is insane. All women agree that romantic overtures are most persuasive when they're accompanied by the beating and attempted rape of a female friend. It certainly raised my blood temperature! After talking it over with Jill, I write him an email, inviting him to meet me for a lunch in Dallas, with certain stipulations for my safety attached. One stipulation is that it's just lunch in public, conversation only. Another is to not bother Jill anymore.
Understand that anything I do concerning Pig is passed through Jill first, I will not further endanger her by taking any action she is not fully aware of. She and I bounced the emails before I sent them to Pig. We plan other courses of action, if necessary. She is in the most immediate danger and my actions are an attempt to protect her.
I give him some dates for our possible meeting. One of those time-frames falls in late April, when I really will be in Dallas to take care of some things. As far as Jill and I can deduce, Pig pays for a goon from Phoenix to fly out to Dallas at the end of April to deal with me. The goon is stupid enough to Tweet about his trip. My guess is after this post, he'll be much more covert and not Tweet where he's going and what he's planning to do when he gets there.
While dealing with the concussion and torn neck muscle from that beating, one of two the goons approach her in the parking lot of her apartment two days later, verbally attempting to get across the idea that we owe Pig some respect. Due to her concussion, Jill has only the vaguest memory of that incident and I get few details from her.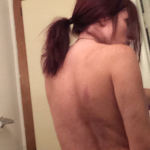 On Saturday, April 12, the two goons in the SUV were in her apartment complex. She got a partial plate, North Carolina, first three letters CCA. She was instructed to tell me that "both of us need to learn about being appropriate in our responses." Like Pig's response to us is somehow appropriate? In what alternate universe?
Later that evening, Jill is attacked at a Golden Corral. A new goon sneaks up behind her, hitting her face and knocking her unconscious to the ground. He kicks her in the stomach to turn her over, wakes her up, and delivers another message of how we owe respect to Pig, and "Be advised that this is classic hawk and sparrow", then mashes his shoe on her face. (For the record, neither of us owe Pig a single goddamn thing, most especially respect. He owes us.) Neither of us have any idea what the hawk and sparrow reference means, nor does Google, nor anyone else we ask. Pig spends tons of money on goons, but can't be bothered to send a clear and direct message.
She drives herself to the ER. Another police report is filed, a rape kit is taken even though she explains she wasn't raped, she is diagnosed with a small, surface brain bleed, then they send her home.
Clearly, Pig didn't like my stipulations for meeting. So I try another tactic, being a lot nicer and less terse (no numbered list this time), and adding in a bunch of escort-y bullshit. Still, he fails to understand he's not someone I trust in any meaning of the word and that I never have had, nor will ever have, any respect whatsoever for him. All that email got was a note stuck on Jill's door.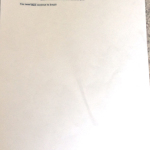 Jill's email to me:
Sent: Sunday, April 20, 2014 at 7:59 AM
Fantastic,
We have door to door thugs. Attached to my door is a message that says the following
"All that is needed is a location otherwise I'll come to you. You need not continue to email"
Fine, I won't email him anymore and Jill isn't giving up my location. That should solve his personal quandary, it certainly solves ours.
Finally, the police detective assigned to her case (both attacks) talks to her on Monday, April 14. He's so very, very sympathetic. From her email about it:
I failed as a victim so he can't do much. I needed to catch one of the two guys and detain them in order to go ahead. He also chastised me that I didn't dig into the guys skin to get DNA samples. He was very condescending and advised me that most girls put up enough of a fight to give the forensics people something to work with or I should have held the guy. Essentially he called [me] a coward. Not directly but in so many words. I wasn't brave like most women and didn't think to help the police. I took a savage beating but didn't respond correctly. I just tried to protect my face and crawl or run away. He actually said to me "that he didn't know what I was thinking in terms of being compliant with my attackers."
She says the detective might want to talk to me and I give a number but I never get a call. There is no follow-up to her two violent attacks and the detective clearly doesn't want to do any detecting. As far as we can tell, the police reports disappear, Jill isn't allowed to get copies of them, nor can any of her doctors get copies. Funny how that happens when a rich, old, white man is involved. There can't possibly be anything remotely illegal about hiring men to beat and sexually assault a woman across state lines, can there? Apparently not, and apparently the Raleigh PD have more important things to do than investigate violent felonies.
The Raleigh PD is very interested in chasing hookers. Jill spent a year getting followed, harassed, and sexually assaulted by an officer who finally left her alone only because he got busted for soliciting underage prostitutes.
a few words on trust, respect, and gratitude – concepts beyond pig's comprehension
When I first met him, he constantly tried to convince me to "trust" him. Finally, like an idiot, I thought I would take the chance on trusting him. Naively, I thought that being a well-known lawyer meant he would behave in a trustworthy manner. No, in real life, it just means he knows exactly how much he can get away with – and it's a hell of a lot.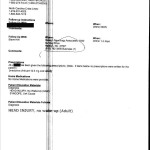 After the plane crash, Pig often harangued both of us that we should give him our respect, trust, and gratitude at a wholesale level and without question. Never mind these are states of being one earns from another and he did nothing to earn them from us. As this history shows, he chose to trash any chance of honestly earning them.
He expected enormous amounts of gratitude from me for simply doing what he was supposed to do. Not once did he ever truly go above and beyond mere obligation. Anything he tried to dress up as a grand gesture – like have me stay in Houston to see his doctors – was only a self-serving trap. Even though Jill and I routinely debased ourselves and thanked him profusely for any small gesture, that was never enough. This desperate demand for praise and gratitude is very revealing. On an emotional level, we were dealing with a 4yr old who has serious Mommy-abandonment issues and who also expected lavish praise from Mommy simply for going potty in the toilet instead of in his pants or on the floor.
He demanded 100% trust and compliance from Jill or else he would hurt me. He told her he'd put up with me "questioning his authority," but not her. He told her that he wanted sex and if he wasn't getting it from me he'd get it from her. She told him "do what you have to do." (He never had sex with her.) I didn't know about this until well after it happened and we'd hired J.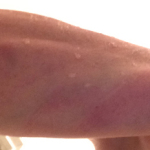 Somewhere deep down in Pig's tangled psyche, he must recognize he isn't worthy of these gifts. He knows he hadn't truly earned them from us – which is why he always felt the lack. He is not respectable, completely untrustworthy, and has done nothing to warrant gratitude. He took our lives from us, he didn't give us anything besides misery. No one offers gratitude for that.
As a woman in this society, there is always pressure to "trust" men for reasons that are never made clear; men are so rarely trustworthy. Women intuitively know that trust must be earned and not forced. Men simply demand it from women. If a woman withholds her trust, then she's a bitch, she's cold, she has mental problems, etc. Men are always suspicious of a woman who holds herself in reserve – there's something wrong with her for not giving into his demands and not him for trying to force something that can only be given.
I did give Pig my trust before the plane crash and look what he's done with that gift. When I've told people this story at various points along the way, they've had the gall to ask "Well, why did you trust him? What did you expect?" (Never in my wildest imagination did I expect all this. Who would?) All this is somehow my fault for trusting him, not his fault for doing what he's done. But if I hadn't trusted him and all this happened, it would be my fault for not trusting him and therefore bringing it on myself by grievously hurting his precious feelings with my lack of trust, therefore justifying his violence. Being a woman means living your entire life in a "Damned if you do, damned if you don't" endless circle of victim-blaming.
The simple solution that offers me the most protection is: don't trust anyone. If you have a problem with that, fuck off.
jill's death sentence
A week after the last attack I talk to her on the phone. She's having problems, pain and fainting. Fainting and falling is the bigger issue because she likely has re-concussed herself with her falls. Several minutes into the phone call and she doesn't know who I am. It's the first time I see how badly she's injured and I cry while reassuring her who I am. I can't help her in any meaningful way. She's in too poor a condition to be put on a plane and she can't drive so there is no going elsewhere to hide. If I could mount Pig's head on a pike at the city limits of Raleigh for Jill's sake, I would.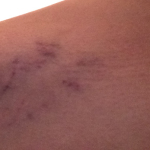 A week later she goes to the ER for extreme pain, mostly in her back, and limited mobility from the pain. She tells me about a bruise on her stomach that I thought might be internal bleeding. Instead, the psychologist at Wake Med reads her entire medical file and decides, apropos of nothing, that she has just gotten out of rehab and can't be prescribed any pain medication other than Tylenol. He also questions her extensively on her propensity for lighting fires — a complete non-issue in her life – he obviously was incapable of correctly administering the Minnesota Multiphasic Personality Inventory. Then the doctors discover she has a blood clot in her thigh: the exact spot where the first goon ground his knee into her thigh while attempting to rape her. Wake Med combats the DVT by putting a bag of saline into her every three hours, causing her extreme pain and a weight gain of 38lbs while she's there.
After escaping Wake Med in worse condition than she entered, she goes to her regular doctors. First, her back pain is addressed. She has a Greenfield filter in her vena cava, improperly installed about six inches below where it should be. The goon who kicked her in the stomach broke off a piece of the titanium filter and it lodged in her spine, hence, the pain. She was to have had the filter taken out a couple years ago, but lacked the money or insurance to have it done.
Much worse is the news that Wake Med delivers the coup de grace instead of Pig. Their gross medical malpractice floods her body with more fluid than she can handle: 56 liters of saline in three days. The pressure in her veins causes them to collapse and form clots from mid-torso down, the broken filter holding the massive clots in place. Half her body is one entire blood clot. Her vena cava is destroyed from the filter down.
There is no recovery when half your body's veins are one big clot. Needless to say, her condition is fatal. But even though someone other than Wake Med discovered the problem, no surgeon would operate because she would certainly die on the table. Doctors avoid treating her, scared of a malpractice suit, and so instead contribute to her death by refusing to treat her.
One of her two regular doctors takes pity on her and treats her. She's put on heavy blood thinners for the rest of her life. There are so many ways she could die: a clot gets past the broken filter and goes to her heart, lungs or brain; a spontaneous clot form in her heart, lungs, or brain; the massive clot becomes infected and she dies of sepsis; she falls due to low blood pressure (due to the blood thinners), whacks her head and dies of a brain bleed (due to blood thinners); she gets attacked by the goons again and dies of a brain bleed; she gets in a car accident because she faints (due to falling blood pressure) and dies of a brain bleed; her lungs fill with the excess fluid Wake Med left and she dies of pneumonia. There are more possibilities but these are the major and most likely ones. While no one wants to insure her, one could certainly take odds on her death in Vegas.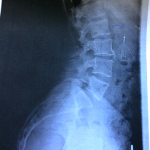 While she is dying due to blatant sexism under the guise of egregious medical malpractice, she would not have been in the hospital if it weren't for Pig's goons acting on his behalf. She would not give up my location under physical attack nor the imminent threat of death. That is heroism on the scale of fiction, it's the sort of heroism normally attributed to men (who are wrongly considered the stronger sex). Both attacks contributed to her death: the first with the DVT in her leg – which alone could have killed her; the second by destroying her Greenfield filter, leading her to seek treatment at Wake Med. Not to mention that she would have died if a third attack injured her head. She truly does not have a concussion left.
On the other hand, we both agree that trying to break someone who graduated from Bruce's School of Submission is a laughably stupid exercise in futility.
In early June, she starts having small clots lodging in her lungs and heart. It's unclear whether the clots spontaneously formed or made their way past the broken filter, the question is irrelevant to Jill. She has a mini-stroke in September. These clots eventually dissolve thanks to the blood thinners, but more clots form (or get past the filter). At some point, a large clot won't dissolve and she'll die of a PE (lungs), heart attack (heart), or stroke (brain).
The clock is ticking loudly.
pig's sorry and that means so very, very much to us – as you can imagine
On May 1 she sees the goons hanging around her apartment and she goes out to confront them. A neighbor has already called the police and they get there right around the time Jill finally staggers down the flight of stairs and over to where everyone is standing. She's not allowed to take pictures of them. But she does get a picture of their truck.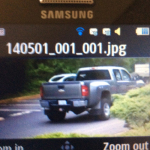 The story they give is that they work for PSS Protection out of Charlotte, NC. They were hired by a man in Houston who feels that she is threatening him and involved with criminal elements. The cop looks at Jill, bloodless-white and swaying on her feet, and tells the goons she isn't very threatening. But since they're a "legal" security company, he can't file a complaint for Jill. However, he does tell them to leave the premises since it is private property. No incident report was filed by the police as there was no evidence that a crime was committed.
For the record, the only "criminal elements" Jill knows are Pig and those involved with him. The only thing we have ever threatened Pig with is legal action through a lawyer. (On the other hand, at the time of the goon attacks, PSS Protection's website promises swift resolution in legal matters. For most folks, getting beaten up and raped probably would bring about swift resolution.) We've never raised a hand against him, nor do we intend to.
She alerts her apartment complex and their legal department talks to PSS Protection's legal department. The goons stay off the property (more or less) though PSS Protection's legal department fights for their right to harass Jill on-property on Pig's behalf and the two legal teams argue out of court. (They're still arguing when Jill finally moves out in August 2014.)
But when she leaves the premises she is fair game. Goons follow her everywhere. I visit her in late May and we have a goon in a black Hyaundai Accent follow us once. After I go home, goons in two cars follow her with a friend on May 26. Her friend manages to ditch them. As they speed by, one yells out the window "You're going to die, Jill!" We're uncertain if that was an actual threat or if they've read her medical records.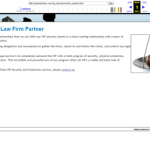 On May 29, the constant tailing culminates in a high-speed chase with a teal green SUV on Interestates 40 and 540, ending at the airport (I'm unhappy about her getting involved in a stupid chase). But after this day, the goons go silent. Nothing happens, they seem to disappear. We guess that since the SUV entered the departure terminal circulation at 120mph, the police always stationed at airports just might have noticed the big, bright green vehicle and there might have been an incident. Hopefully no one was injured since they were heading to an area full of pedestrians. Jill ended up in another circulation lane and got out of the airport quickly without being noticed.
Though she'd made a 911 call during the chase, nothing was done about it. She did not get the license plate of the SUV.
Then in mid-July, she started being followed again, this time by a team in dark blue Honda. They didn't do anything, just followed her sedately. Two days after she started getting followed again, she had knocking at her door. Like any woman who is the target of violence, she ignored it and watched out her window as two young men leave her steps and get into the blue Honda. They were different goons, but military in appearance, just like the others. (Since they're blatantly hanging around the property, maybe they're from a different "security" company?)
After running errands, she's approached by a neighbor girl. The girl says that two creepy men paid her $10 to ask Jill if her friend had gotten a message. That would be me and the message would be a very confused email from Pig [below]. This is the first direct contact I've had with him since August 2012. I did not respond and had no intention of responding and possibly upsetting Pig while Jill's life is at stake.
From: Pig
To: Me
Date: Tue, 15 Jul 2014 19:16:02 -0700
Ever since you sent this email, I have been puzzled as to what you mean. First, you mentioned a response which I did not send! When I sent the last email regarding talking to you, it was in regard to something I read in your blog about Jill's encounter and I wanted to let you know that the same person reached out to me.

Just as your role in my life changed, I have evolved as well.

If you care to know what I was talking about earlier this year, let me know. I am in a treatment center and my ability to respond to messages is limited to three times a day.
The email he refers to is the second I sent him April, the escort-y bullshit one which refers to the second goon attack on Jill at the Golden Corral and his obtuse "hawk and sparrow" reference. I understand he's a lawyer trying to deny responsibility but since the goon was clearly carrying his message, it's a waste of energy to deny. Like I said, this is a very confused email but it's also typical Pig-speak – only he knows what his point is, assuming there is one.
I doubt he's at any treatment center that allows contact with the outside world. Why would he allow anything to limit his communication, especially if he needs to get in contact with his team of goons in a hurry? Nor is admitting to a problem Pig's style. His style is to buy or lie his way out of everything. People don't change, especially not people in their 70s, especially not when they've lived a life of power and privilege. Ultimately, we view this message as some sort of trap — a confused, senseless, sideways one at best.
The next day there was another note on the door. The goons paid the same girl another $10 to leave the note on Jill's door. "He's sorry" was the message. Jill calls to tell me and I'm so furious I pace, spitting curses and wishing very foul things to happen to Pig. Jill's just as angry. The message is utterly meaningless and disrespectful to the point of being insulting. Above all, it's infuriating. I'm ready for action but the timing is bad because Jill is not.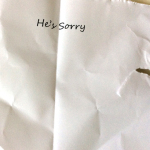 The next day Jill has heart surgery (it went very well, fortunately). The goons wander around her apartment complex, apparently confused since her car was there but she wasn't. The day after she was able to talk to her neighbors and explain the goons were not just bothering her, but children as well. That did it. The goons showed up and a group of five men, including the father of the little girl, have a discussion with the two goons.
The goons tried to argue that they were protecting a man whom Jill was threatening. Once again, that defense is scoffed at. Jill is barely able to walk and it's obvious she's very sick. There is not a creature on the planet threatened by her, even wild birds won't move out of her way. A man who feels threatened by her is not much of a man.
The goons left and did not come back until after Jill moved out in August. I'm so pleased Jill finally got some help when she needed it. (The goons apparently missed Jill moving out and were terribly upset to discover she couldn't be found. They tried to break into her old apartment where one of the property managers now lives, and got into an altercation with the neighbors with the little girl. The neighbors moved shortly after, partly due to the goons.)
"I've come to burn your kingdom down"
[pullquote]They say, "Evil prevails when good men fail to act." What they ought to say is, "Evil prevails." Yuri Orlov, Lord of War[/pullquote]
Pig liked to pick a "theme song" for everything he did. So I found a theme song for my feelings about him, which dovetailed perfectly with my grand plan. I wanted his pilot's license, his law license, his money and his marriage. I wanted to burn down the small kingdom of this despot, raze it to the ground, plow the earth under and sow the ground with salt. No prisoners would be taken.
Though tangled and not exactly how I wished it to happen as my wish was open-ended, what follows is proof in the power of positive thinking.
It started with our lawyer, J. He never seemed on top of our case, was very non-communicative the entire time and never answered questions about what he was doing for us. He complained that investigating the crash would cost too much and that we should go to the airport where it happened and question employees ourselves. He was unable to recommend doctors to me, he didn't explain that I could have gotten a letter of protection so I wouldn't have to pay all my bills out of pocket — Jill discovered this on another lawyer's website. By that point, I was done with doctors. I needed surgery on my neck and approached a lawsuit-loan company in April 2013. They would review the case and make a decision. They turned me down because J hadn't done his job and put together a case (which I found out months later). I still need surgery.
J kept saying that there wasn't enough proof that the plane crash caused our injuries, that we could have been concurrently hurt that day in "3000 different ways." He stated that since I've never had an MRI or CT done on my head or neck before the crash (due to not having had problems), then it was hard to prove the crash caused my issues, despite all the problems and medical documentation I've had since June 13, 2012. We wonder if he can't win a simple injury case, what kind of lawyer is he?
When Asiana Airlines Flight #214 went down in July 2013, we both followed the news coverage with interest. A lot of the passengers suffered the same head and neck injuries we did. As J would've said, they could've gotten those injuries 3000 different ways. I don't understand why their lawyers have failed to point out that fundamental truth to them, J never wasted an opportunity to let us know how inconclusive and insignificant our injuries were.

It's become an inside joke, anytime someone is injured, well, it could've happened 3000 different ways! It's a perspective-changing and fun game to play, try it anytime something really bad happens.

For instance, if J had been consulted on Malaysia Airlines flight #17, he no doubt would claim all the passengers could've died 3000 different ways. See how much fun this is? It's certainly the most enduring thing J said to us.
Most of our calls with J were about him requesting us to send in our medical bills while explaining to us how we couldn't prove our injuries resulted from Pig's stupidity. Most of the time he spent defending Pig. In April 2013, we made appointments with six other lawyers in Dallas. Every one was positive during our interview, then would call the next day and say they had no interest in taking the case. Lawyers have blacklists too and we believe that Pig put our names on it. That, and Pig's a lawyer himself. No one had the balls to take him on.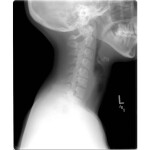 Not that it mattered, as it turned out. In late October 2013 we have one final conference call with J. He was supposed to have filed the lawsuit with Pig months earlier. He kept delaying and delaying. In the final call, we discover that he has gathered no evidence, done no investigation, and his only suggestion to win the case is for me to start having sex with Pig again, and tape record him into a confession without his knowledge, then use that recording to force an out of court settlement. It sounded like an illegal suggestion for a lawyer to make to their clients but I'm not a lawyer, so I don't know. We formally dismiss J after this call and he promptly sends us a letter stating he is firing us as clients.
There are two possibilities. A) He is an extremely incompetent, pathetic lawyer, even though he can afford a nice high-rise office. B) Pig bought him — which is what we believe and is the most likely answer, given his behavior.
When we hired J in July 2012, he sent a letter to Pig stating that he was representing us. Pig's former lover of 25yrs (co-owner of the plane and formerly his law partner) fired back a letter denying any responsibility. Given that J did nothing else after this leads us to believe he and Pig made an arrangement for J to throw the case. We hired J about 30 days after the crash, so there was still time for him to gather evidence from the airport — if he wanted to. The suggestion about restarting the relationship with Pig also seemed like something he was doing for Pig's sake, not as some sort of legitimate legal strategy.
Pig knew exactly what he was doing the whole time. From an email he sent Jill (which may sound familiar to regular readers):
Date: Mon, Jul 9, 2012 at 9:04 AM

Jill,

[Amanda]'s health problems and the likely causation of the injury came crashing down on me this morning when I realized that because of criminalization she has no legal recourse. When the issue becomes personal as has this one, you can no longer stay on the sidelines.
In other words, because he knew he was dealing with two sex workers, he knew he could get away with whatever he wanted. Not surprisingly, J never saw this email as a smoking gun.
After exchanging dismissal letters with J, I approach a member of the media to ask some strategy questions since Jill and I decided to go public about Pig this spring. I give a brief summary of events and was asked about my mental health. This is a sensational, unbelievable story but it is completely true. If it seems illogical, consider that the driving force behind these actions — Pig — is an illogical man. None of what he's done has made any sense to us and we've expended considerable energy in trying to understand the mind of Pig. We have a difficult time putting ourselves in the shoes of a 72yr old, very wealthy, entitled white man with a drinking problem who acts like a spoiled 4yr old in short pants. He's a sociopath. A pusillanimous, fatuous gasbag with a non-working 4″ penis. We cannot wrap our heads around his perspective.
[pullquote]
A universal truth: women don't like violence against women. Neither Jill nor I understand why men so puzzled about this concept. [/pullquote]
Then again, he doesn't understand us either. Jill hates him for being willing to fuck me and leave me on the floor of the beach house to die, then raping me twice while I was recovering from the injuries he caused. For my part, permanently injuring me and beating my friend to death through hired goons doesn't kindle loving feelings in my breast.
The option of courtroom justice is gone, but this leaves us free to contemplate other avenues. It is too late to complain to the FAA but it seems he no longer has medical clearance to fly anyway, which is just as well. Pig sold his plane on June 13, 2014 to a Houston oilman. Pig has no business being in the pilot's seat. (Due to having hired J, we could not take action on our own, like complaining to the FAA about Pig. J was supposed to do these things for us, which he did not.) Strangely, the FAA awarded Pig inclusion in the FAA Airmen Certification Database.on Sept. 13, 2013, which just goes to show that money can buy anything and the FAA is no exception. (The oilman was given the same award on the same day. Hmm…)
At the end of August 2014 after Jill is safely away from Raleigh, I email him once again. I offer him – for the final time – a civil lunch conversation. I go back to my usual terse style and numbered list of exact stipulations. I have zero reason to be nice or pander to his ego's ridiculous needs. That I will not touch him or harm one of the few hairs left on his head during our proposed lunch meeting is as "nice" as I'm willing to get and more than he deserves. I'm giving him the chance of a lifetime but I also give his overblown ego every reason to refuse. His refusal means I bring the hammer down and Jill and I salivate at the prospect. He decided he really didn't want to talk to me that badly, to put his money where his mouth is, so this story, which has been ready to go since early August except for updates – is published.
We filed a grievance against Pig with the Texas State Bar in October 2014. (We filed a grievance against J in June 2014 and he received a private reprimand, which amounts to nothing, despite his serious malpractice.) As of this time, we're still waiting to see what happens with our grievance.
Pig's marriage? I honestly stopped caring. But in October 2014 we found out that his wife had finally filed for divorce on July 31, 2014. I took the unprecedented step of contacting his wife's lawyer and giving her a summary of events. I told her I was willing to make a deposition. I haven't heard back. Either they don't need me, think I'm nuts, or my evidence isn't solid enough. Who knows? All I can say is that trying to help his wife get a better divorce demonstrates just how much I hate Pig. Jill contacted the lawyer as well and heard nothing back.
We also found out that American Express successfully sued Pig in April 2014 for the $22K he owes them.
At the end of October, a family who has known Pig for forty years files a lawsuit against him for fraud. He created a trust for their children in 2010 and they put a large sum of money into it in early 2014. The money is gone. Hmm…maybe they should ask PSS Protection where some of that money went. Hiring professional goons to tail someone 24/7 for several months, plus paying bonuses for beating their target has to incur some hefty bills. (Most amusing in the legal filing is the various ways Pig tries to wiggle out of giving them answers. Jill and I are very familiar with Pigshit and that section is funny.) It's also quite telling that Pig is such a sociopath and pathological liar that friends of forty years can't even trust him. Their pain and sense of betrayal is obvious when reading the filing.
In the end, there is no justice – which is the one thing that would do wonders for my mental health, for anyone concerned about it. Both Jill and I have been told to just forget about this and go on with our lives. Well, that advice worked out really well for Jill, didn't it? And it's working out well for me – I'm going to lose my partner in this journey through Hell, and live every day in pain that could be fixed with a common surgery I can't afford. I will never recover my cognitive losses and my brain remains more easily-damaged than it was before June 13, 2012. Jill's multiple goon-induced head injuries have accelerated her Pugilistic Dementia.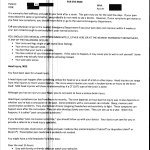 There is no way for him to make this right, he's gone too far. Up until the past couple of months, we used to think he could afford to take care of all our medical needs and make sure we don't have to worry about money – but never mind that! He could certainly stop sending goons after us but why would he do that? What's in it for him? That would be like admitting culpability, something he's strenuously avoided through grotesque contortions. He's made his choice clear: he'd rather spend money to make us miserable, terrorize us, and kill Jill than take care of the problem he caused. Had he simply done what he promised to do in the first place: take care of our medical bills, then there would be nothing to for me to write about, except perhaps working as an escort with a traumatic brain injury. I would have already had my neck surgery and moved on with my life as much as possible. Most importantly, Jill would not be dying. (For the record, even if he does magically decide to do the mostly-right thing if he has a reversal of fortune, he still isn't getting a shred of trust, respect, or gratitude from us.) He should offer us gratitude for not being in prison as he's blithely committed a number of felonies over the past two years.
Pig went on with his life until events of the last six months put a crimp in it for him. Sure, he makes the choice to waste money on goons but really, did anything about the quality of his life change? Not until the universe starting working on my wish. I've no doubt he's tried to worm his way into the life of another escort. I hope she runs the other way, fast. We've blacklisted Pig. No other escort should see him without knowing what he's truly capable of. Not to mention what shows up when you Google his name, a little bonus we created just for him, us, and anyone Googling him.
I hope he reads this, throws one of his foot-stomping temper tantrums, has an aneurysm and lies on the floor, bleeding to death inside his own head, alone and without help, dying in terror and pain.
money is the root of all power
Pig has proven, over and over again, that enough money will buy anything. Neither Jill nor I received much help. Or, if people started out being nice to us, with very few exceptions, they eventually turned. What caused this? Pig. It's the only variable in the equation because Jill's been through personal injury suits before and we've both been to doctors before. On the surface, nothing about personal negligence and our original injuries is all that exotic. Too many inexplicable things were happening for there to be any new factor other than Pig.
People are willing and capable of being bought. Both Jill and I will have sex for money but neither one of us can be bought. Civilians are quite willing to be bought. They're quite willing to give an old, married, rich white man everything because somehow he is the victim and he is to be pitied and taken care of. He has no problem ordering the killing of another person but he is somehow the victim, the precious resource that must be kept safe from things like justice or responsibility.
He wasn't willing to settle out of court for what he owed us, but has been willing to spend tens of thousands on goons and goon-related expenses, plus whoever else he's managed to pay off, just to shut us up and try to make Jill go away. Why not just give us the same amount of money to shut up and go away in the form of a settlement? That would have been the simple and cheaper solution. It also would have come with a standard non-disclosure agreement attached to the money. Too late now, Pig!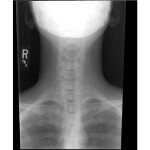 But my mom can rest easy. My so-called greed hasn't been rewarded with compensation for Jill's and my injuries. I have no more savings and can't afford the medical care I still need. The two year mark has passed so we can't sue Pig for the accident even if we could have found an honest lawyer in Texas (not to mention that any evidence is long gone). Pig's money is safe from my clutching, vengeful hands, so I guess that counts for something. Though I'm so happy to see that his money is gone. I thank the universe for that. Pig has enormous karmic debt to start paying.
I work, I have to survive, even though every new client reminds me of Pig. My mind makes the connections whether I want it to or not. Work is pain, there is no more painless sex for me, no more painless anything except running and swimming; not sitting, not walking, even sleep is not painless, there is no comfortable way of laying down. I still wake myself screaming, sometimes. Jill saw a few clients after the crash, she needed to work too. Then she was granted disability in early 2013 and with great relief she retired. (The crash had no bearing on her disability case as it was filed long before.)
Jill and I have done nothing wrong. The worst I can be accused of is trusting people who should not have been trusted: Pig, J, my doctors, my mother. As mentioned above, I've rectified my policy on who gets my trust.
Jill started as the passenger in this tale and we believe that she turned into my whipping girl, that Pig expressed his anger of me onto her. Neither one of us doubt that Pig's goons would do to me what they've done to Jill and she has been adamant that I not do anything to put myself at risk. It would render her sacrifices meaningless.
Who do I trust? Jill. Who can I trust like her after she's gone? No one.
fear – he's rank with it
Throughout all of this, Pig has been afraid of so very much from two brain-damaged hookers. Like most evildoers, he fears his deeds being dragged out into the light. Like most men who harm women, he fears us breaking our silence. Like most small children, he fears getting "caught."
There are more specific things he fears, of course. He's even done the favor of letting us know exactly what he fears. The time has come for us to put his fears to rest, to ease his pain. After everything he's done to us, it's the least we can do for him and all who stand with him.
He hasn't read Sun Tzu. You do not battle an enemy who has no fear of dying, or an enemy who has nothing left to lose.
Neither Jill nor I have ever feared death. She's in the process of dying and the odds are high her death will be unexpected and sudden. I faced death at the hands of Pig (though I can't say I was aware I near death at the time). Jill feels she has nothing left to lose. I have a little to lose, but not much. Not as much as Pig, not by a long shot. Pig is a narcissist, he is most certainly afraid of dying.
Jill and I have both taken close inventory of our lives, counted our blessings, made preparation for this day. We've both had deep-seated nightmares come true: she's had to relive Liz's death and is dying at the hands of a man; I lived my secret ultimate nightmare every morning those first few months, trying to make breakfast, getting lost in my own kitchen, my intelligence a fading echo. Our lives are in shambles but they are ours. We are free.
We've prepared for this moment for a long time. I've tried to have a sense of feeling when the time is right and it has come, the moment is here, the time is now.
Pig – you tried to kill both of us. You should've finished the job.
so it goes
Jill knows she will die before this story reaches its conclusion. In all likelihood Pig will outlive her. If he has his angry, red-faced way, he'll outlive me as well. Be that as it may, her sole purpose in life is to cause as much damage as possible to those who have earned it. I'm right there with her. Being in constant pain and going through this shit hasn't improved either of our dispositions or given us any reason to extend wholesale mercy. Softness is a luxury reserved for when your survival is assured — ours is not.
Jill's been dying since the goons attacked her in April. She has suffered mentally, emotionally, and endured great physical pain beyond the reach of everything but the level of morphine given to terminal cancer patients.
She has made arrangements to give me the best advantage after she dies. Her death has meaning to her if it can help me. I do not pretend that I deserve this devotion from anyone. But I am not going to waste it either. No matter the surface annoyances of living with Jill, I will not belittle the gifts she has worked so hard and given everything to give to me.
She asked me why I am her friend when so many others have gone out of their way to be cruel to her. I have no answer for her other than I see no reason not to give her compassion. She has set the standard of friendship for me, and I for her. No one is my friend merely for the saying so. I expect more than cheap and useless words. We've both had our fill of fatuousity.
There are four people I trust, and only one who has my back. And she is dying.
I said earlier that Jill's life is pointless on any scale, except to her, me, and Liz. Liz has been dead for more than thirty years, far longer than she actually lived. Jill survived because of Liz. Liz's death compelled Jill to save me and to make sure I am safe. I feel that Jill's debt to Liz has been paid. This debt haunted Jill her entire life, awake and asleep. She found a way to honor that debt and lose some of the pain of living. I'm grateful to her and Liz. There's no way I could have ever known Liz but I've talked to Jill enough to have a sense of Liz as a person so that she can live in my memory now. I thank Liz for inadvertently allowing Jill to survive.
The debt is carried forward. It's a gift I cannot feel I earned or deserve. I cannot repay Liz or Jill in any meaningful way, except by memory, by not wasting my life, by living with all the fierceness of my angry little heart and reveling in wide open spaces.
Not everyone reading this is going to believe that Liz existed, or care that her death altered the course of Jill's and my life. But Liz was a real person who died when I was about seven years old and saved my life thirty years later. Just as we cannot choose who we love, we cannot choose who saves us. Would we want to?
end notes
Photo credit: Collage of images created by me in Photoshop.
Yes, the word count is nearly 21K. Yes, it takes a long time to read. Yes, it could make a good book. Yes, there are grammatical errors and I change tense a lot. Yes, I've taken pains to document all this; there is even more that isn't posted. Yes, all documentation is unaltered (except for reasons of privacy) and in our possession. No, Jill is not a good photographer. Yes, that is a CT of my neck in the collage. Yes, comments are going to be heavily moderated. No, I'm not going to have any sense of humor about this.
How to help…spread the word. Send links to people who might be interested, especially if you know investigative reporters. Talk about this on any social media you have. Talk about violence against women, against sex workers. This is all a direct result of criminalization, from beginning to end. If you want to donate any funds, see below, but this isn't about fundraising. It's about bringing to light evil people and evil deeds.
If anyone wants to donate to us (donations will be shared equally because we're that way), I suggest GiftRocket.com and using email address: abrooks2014 AT hush.com. If you know how Moneypaks work, you can send a number to that email as well. But I'm not going to explain them to you if you don't already know. Donations are very much appreciated, of course. Hiding is expensive for both of us and I'm still trying to get ahead enough to get my surgery.
updates
11/20/14 — Jill suffered another mini-stroke yesterday. She seems far more affected by it than the one in September. She assumes a clot became dislodged because she noticed the tell-tale bruising on her legs of burst clots (and could feel the pain). Jill was given — at most — a year to live back in May.
11/23/14 — And now the threats of violence start rolling in.
11/24/14 — Jill and I have resurrected XXBN –The [Zombie] Sex Worker Rights Radio Network. Took us 3 tries to get a show recorded. Here you go! Thirty minutes to an hour of not very much. More shows on the way. (Oh, um…language. Sorry.)
12/15/14 — This update is a little behind, but the Texas State Bar dismissed Jill's and my grievances against Pig as an Inquiry. Makes one wonder just what a lawyer has to do to even get censured in TX, much less disbarred. Obviously murder, rape, and committing various felonies isn't enough. An Inquiry does not go on Pig's record.
The police reports from Jill's attacks in Raleigh have mysteriously disappeared. The caption of the Raleigh PD issued an apology to Jill, saying this sort of thing happens a lot. If only we had enough money to buy cops off, then we too could get violent revenge with complete impunity.
Jill keeps suffering mini-strokes and she is declining rapidly.
1/24/15 — Had a consult with a new non-US surgeon. Not only was he extremely helpful, I learned two new things. 1) My neck MRI from July 2012 reveals a fracture. I had a fucking broken neck and not one of the ten or so US doctors and surgeons who looked at my images ever caught it. No wonder I was in so much pain — not that they bothered treating my pain either. I did not get a pain prescription until January 2013. 2) I need two disc replacements (he made a convincing case against fusion). My C3/C4 and my C5/C6. You can see the C3/C4 protrusion in the neck MRI image I have on here somewhere. He was very concerned about the effects of the pressure on my spinal cord and the lack of spinal fluid around the cord; yet another thing no American doctor really seemed to think was a big deal.
Summary: Pig broke my neck, and American healthcare is terrible. Totally worth blowing my savings on US doctors. Yeah.
3/1/15 — Pig is arrested on felony charges for his abuse of the Jordan family's trust. Details and gloating here.