I should have Storified this but didn't because I only have so much time and energy.
A question was posed on Twitter about not seeing guys of a certain race. I gave a flip, but honest answer, about why I no longer see Indian clients (even though Indians aren't actually a race, they're an ethnicity). And I don't. I made that decision a year ago, after months of soul-searching and debate.
All of that debate was with two friends who would hear about my complaints after each and every appointment with Indian guys and they would pose the obvious solution: "Stop seeing Indian clients." I would argue back with all the arguments I got on Twitter, plus my worry about it affecting my finances.
All the while these guys would rub my skin bleeding with their stubble, breathe their cigarette breathe into my face, get that smell all over my pillows and room. I'd have to hold my breath when dealing with them in any other way because they don't seem to believe in soap either. My breasts, legs and hips would be bruised because they would squeeze so hard, despite my telling them to lighten up. Let's not even talk about the generally rough sex or the painful attempts at oral sex. They were uniformly awful and I have enough bad shit in my life already. I didn't need this. But I am Amanda Brooks, I can't possibly turn down guys based on their ethnicity.
Finally the day came when an Indian guy wanted to see me. I sat and thought about how much I was already dreading the appointment just by looking at his email (this is known as being "triggered"), how much I would hate him, how much damage he would do to my body and psyche. So I decided to not answer his email. And that was it. It was freeing and wonderful. I knew I never had to deal with this specific type of abuse ever again if I didn't want to. And I haven't. Why would I?
There was an obvious pattern of behavior with the Indian men I seem to attract. Continuing to see them and yet expecting a different result is the definition of insanity. Continuing to see them would make me insane.
indians as customers/clients
Indians are known as terrible strip club customers. At least they were when I was stripping in 1998-2002. They treated your breasts like stress balls (exactly like they treated them as escort clients). No one liked dancing for Indians. When I began seeing them as an escort, it didn't go much better. They were spending more money, but there was more of me to grab. They were easy in that they always screened and as far as I know, no Indian guy is ever on the Vice squad of the local PD. But that's the only way they were easy.
My real and honest issue with them is they're steeped in a culture solidly built on misogyny. They treat the "good" women like shit. A prostitute is hardly a "good" woman and they way they treated me was a direct reflection of that. It wasn't hard to see and the older I got, the easier it was to see. Not like they tried to hide it, why would they bother? I was secondary to non-existent to any of their concerns.
I've traveled. I've seen Indian clients in the US, Canada, UK, France, Dubai, Malaysia and Singapore. I have gotten a really good sampling of Indian-born Indians, American Indians, and English Indians. Across the board, they were terrible. (Of course there are the exceptions that I can count on one hand with fingers left over. It's not worth the abuse to try and find those rare exceptions.)
The last Indian client I saw in the US talked about how stressed he was managing the hotel he owned. He lived at home and mommy took care of him, while he would yell and scream at her over any little thing. That's how this guy treats his doting mother??? No thanks.
people who don't actually know me have decided i haven't examined my own life and motivations thoroughly enough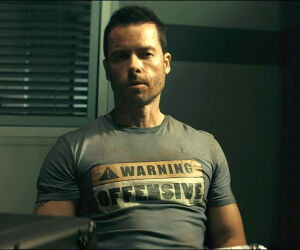 So I admitted that after many years of awful experiences, I decided to preserve my sanity; and I was crucified for it. None of these sanctimonious, self-righteous sex workers live my life, pay my bills, live in my body. My body but not my choice. I have to abide by their choices. I haven't "examined" my obvious prejudices. How many more years of abusive men do I have to put up with in order to have properly "examined" my conclusions? Really, give me an actual number here. (I told one lady that I've been fucking Indians longer than she's been on Twitter. She blocked me.)
I have PTSD from a lifetime of shit, and especially the last five years. My PTSD has become acute recently. I'm tossing clients right and left because I have nothing left. I can't even stand most of them touching me right now. I'm burned out but because I have to survive, I have to keep doing this, I can't earn this level of income any other way. I have to survive for myself and Jill. Our support network is razor thin. (Not to mention, we both lack the privilege of living in the county of our birth, the country of which we're both citizens.)
But somehow, my decisions for my well-being means I'm on a pedestal, it means I haven't examined my life, it means I'm highly offensive and a horrible horrible person. Harm reduction as a way of working is a technique I'm not allowed to use, apparently.
That I have to explain my own sex work choices to other sex workers is the saddest part of all of this, not that random Indian dudes won't get to have sex with me.
Because obviously they should, no questions asked, regardless of how I feel about it.
trigger warning: my list of offensive sexual choices
In fact, everyone should get to have sex with me, regardless of how I feel about it. Consent is irrelevant in the face of being politically correct. For that matter, why screen? Screening discriminates against those who don't pass screening. Why insist on clients being clean? That discriminates against those without access to running water or a personal aversion to soap. Why have any boundaries? Saying no to a man is a terrible thing to do to him. And rates…why have them? Charging any money at all discriminates against those who have none.
I'm such a horrible person that I won't have sex with:
children — so I'm the opposite of whatever a pedophile is
dead people/zombies –so I'm very life-ist
animals — so I'm a speciesist
younger guys — so I'm ageist (I'd love to not see older men but they're money)
women — so I'm genderist or sexist or whatever
men who can't afford me — so I'm elitist
men who are blacklisted — also elitist
men who are complete fucking morons — definitely elitist
There are men whom I'd like to fuck for free, but they generally don't want to fuck me. I'm sure some would call that karma.
For the record, I hate Chinese people but have sex with them because although a people with a terrible culture, they're easy clients.
Black clients? Fine. Black guys in strip clubs? Usually pimps and were merely avoided.
Latino men? Of the very few I've gotten to see, I've liked them a lot (except for the one guy who decided to short me the third time he saw me).
I've only recently discovered I've been having sex with Jewish men for years and didn't know it. No issues there, but I'm guessing others will tell me it's because they're "white."
I would like to have sex with a Native American man, so I'm guilty of fetishizing them because I'd like to add them to my checklist of sexual experiences. Apologies to any Native American reading this. You don't have to have sex with me if you don't want to, I doubt your decision will offend anyone. My decision certainly will.
There are many ethnicities and cultures I'm leaving out because I don't interact with them often enough in my work unless I'm in their country. I'd love to go on and be even more offensive, but I'm running out of ideas here. Hopefully, this post is going to be offensive enough as it is.
Doubtless, my crimes against all humanity will echo through Twitter for the next couple days and make all horny Indian men cry because I know they care that much.
my body, other people's choices for me, and internalized misogyny
I'm a horrible horrible person and my views on making my own choices for my life might spread. That would be a horrible thing to happen. One's sexual choices, especially in sex work, should only be decided by a committee of the most self-righteous, PC sex workers out there. Otherwise your personal choices aren't valid and you aren't allowed to choose with whom you share your body.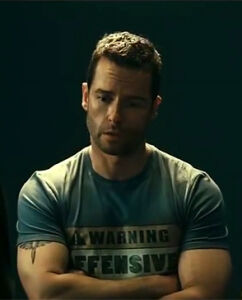 Strangely, though I was honest about turning down Indian clients, not a single one of the sex workers defending them or hating on me asked me for referrals. I mean, if Indian clients are so great…how come nobody wants to take this money off my hands? Everyone seems okay with not seeing extra Indian clients if they don't have to. Everyone seems okay with dogpiling me for not seeing them, no one stepped forward and said "Hey, if you're not going to eat that, can I have it?" Obviously, from my horribly bigoted perspective, I assume it's because they don't really like Indian clients either. They just like getting to tee off on me.
And to put this in a little more perspective…this is my decision about who I will and won't have sex with. I don't go down the street and hate-crime Indians (or Chinese). I don't speak to them any particular way, even when they're obviously rude to me. I love Indian food and haunt Indian restaurants regularly. Outside of the bedroom, Indians are just part of the scenery. Except I'm usually really glad I will no longer have to have sex with them.
Ava St. Claire wrote a blog post about examining one's internalized prejudices. Yeah, because my decision to not see Indian men has fuck all to do with their collective pattern of behavior of over a decade of experience, it's really because I haven't looked into my bigotry. That's totally it. I realize the post wasn't about me and was mostly focused on the experiences of black providers but…reason #2 strongly alluded to it.
According to her, all I need to do is write on my website that I'll only see Indian men if they're freshly shaven, non-smelly, don't smoke, and promise not to maul me like I'm a gummy bear. Yeah, that will improve my experiences with Indian clients dramatically in a completely non-offensive fashion. Why didn't I think of this solution before??? Clients always read one's website fully and abide by everything it says.
I've always believed as others believe, that one should not discount an entire group of clients due to race (or whatever defining feature). This is true. It saddens me when a black client has to tell me he's black in his intro email because he has to give fair warning. This is why I continued seeing Indian clients, clients I loathe, long after it stopped being okay and started being mentally/emotionally unhealthy for me. I was letting what other people think, people who were not in my bedroom or my life or my body, force me to continue seeing them.
I didn't want to be that person who denies a man access to me because of a factor beyond his control; because, of course, men should always have all the access they want to the pussy they want. I've never liked seeing that in other sex workers because it always seemed very unfair to clients. This is exactly what internalized misogyny looks likes and I'm pleased to root it out of myself.
The PC bottom line, which was made clear to me on Twitter, is that offending a man is far worse than a woman saying no. That a woman's worth is less than a man getting access to the sex he wants. Mind you, this was all coming from fellow female sex workers. One Indian man made a mild comment and that was it (he said he is a good client and likely he is).
This unexpected misogyny still astounds me, but it shouldn't. So many, many sex workers play on Team John because they have seriously unexamined internalized misogyny, and I can see it as clearly as I see it in men, Indian or not. Me? It's always hoes before bros. (I should write a long preachy post about unexamined internalized misogyny in female sex workers with lots of pix of hot women but fuck it, I don't have the energy.)
Even when I've known a sex worker was actively racist in her decision not to see certain men, I could never argue that her body means its her choice. Because it is. Period. You can find that choice as offensive as you want to. You can get on your high horse and go win the Triple Crown. Doesn't change who she says gets to have sex with her. It's her body, her choice. Anything else that negates her consent is absolute rapist bullshit.
should men be subjected to having sex with women who hate them?
Then there's the opposite approach that I've seen: an actively racist sex worker will see anyone because money matters more than skin color. That's great and all, but is the session full of microaggressions? Is that healthy for the client to deal with this? I don't know. But again, if she chooses to see him for the money and has no personal issues with it…her body, her choice.
This was one actually one of the deciding factors in not seeing Indian men anymore. I loathed them and it wasn't fair to them to pay a healthy amount of money to be with someone who didn't want to be with them. To me, the correct decision was respecting their right to be with someone who wanted to be with them and actually liked them. Tell me I'm wrong about that. (Actually, I'm sure someone will. It should be amusing to see that trail of logic.)
victim-blaming and more internalized misogyny
And then there's victim-blaming. On another thread from the same account, a victim was blamed for having the audacity to suffer six sexual assaults in her work. (Jill's record is quite higher.)
One of the reasons I've stated, repeatedly, is that the Indians I've seen have been truly awful. So I decide to stop being victimized by them. And I get beaten over the head for being a bigot.
What's a woman supposed to do? Quietly suffer repeated abuse because getting in the way of a man's access to pussy is the worst thing she could do; or stand up for herself and be a supposed bigot and stop allowing those abusive types to see her? Damned if she doesn't, damned if she does.
Or how about sex workers who do things that could be seen as harmful or endangering to themselves, like abusing substances or not screening? They're allowed the right to live their lives as they see fit. I make a harm reduction-based decision and I'm a horrible person for it.
All of you who read this and think "Now I know why Amanda made that decision!" yay for you. But think about why I even have to waste the time to explain one of the self-protective decisions I've made about my own body and my own sex work. Internalized misogyny mixed with a huge dose of PC policing, that's why.
Or those who think "I don't blame you for your decision". Why was there blame assigned in the first place? Am I not allowed bodily and work autonomy? If this is how you think, then you have far deeper issues than mine regarding Indian clients.
Escorts who still follow what I say, let me tell you this: turn down any client you want for any reason you want. And if you turn down all clients from a certain group because it makes you a happier person in your life or safer in your work, then do it. The men will not suffer, I promise you. Your suffering is not worth the money and certainly not worth their orgasm. Your body, your choice, and I no longer care one single bit how much you've "examined" your choices or not. Your business, your body, your choice.
I'm not perfect, I'm not Jesus, I don't love every single human on the face of the planet. But I am the only person who lives in my body and has to look at myself in the mirror every day. I do what I can while trying to cause minimal harm to others or harm to myself. It's the best I can do.
I'm also pretty sure that the Indians guy who write me can find someone else to see them. The horny Indian men of the world are not harmed by my lack of participation in assisting their orgasms.
Get a grip, people.
two final notes
I was blocked by Miss Erin Black because I failed to agree with her, or something (the horror, the horror!). Little does she know that the whole "Miss [escort name]" thing was started many, many years ago by yours truly. Because escorts are mostly unoriginal thinkers, it spread. She should probably change her Twitter handle and all her branding because she might not want the association.
The photos are of Guy Pearce as the character Marion Snow in the movie Lockout. Yes he's white and white=hot and I would really like to fuck that character. He's notably not Indian, which completely explains my wild attraction. I'm attracted to all white men equally because they're not Indian (or Chinese). I never have to fake it with a white guy because they turn me on so much just because they're white. I feel no reason to examine my wild attraction to each and every individual white men. I love have sex with white men forever. All white men, especially Trump voters and MRAs. They're a sexy, sexy, super-pale monolith.
The photos are really here because I like his facial expressions while wearing that particular t-shirt.